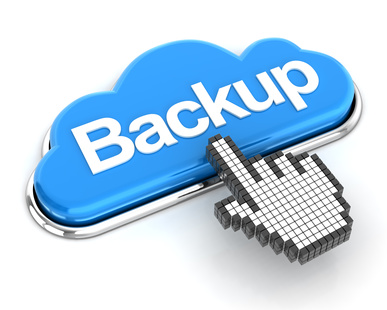 The Blinds Company are a manufacturer of high quality, handmade bespoke blinds to the trade. With over 35 years' experience in providing a professional and individual service, The Blinds Company boast a strong customer base that expects and demands a high quality service alongside a stunning product.
The past 18 months has seen The Blinds Company, through IT consultant Simon Dipper, on board with Stream Networks for a multitude of services, including Internet Connectivity, StreamCloud Hosted Exchange and Web Space. In March 2015, The Blinds Company decided it was time move away from an onsite Back Up of their systems, electing to take full advantage of the SNL cloud environment by using the StreamCloud BackUp service.
StreamCloud BackUp is a simple and secure back-up agent that is installed on server or device to help meet those all-important regulatory obligations. The file systems to be backed-up are selected, and the frequency and schedule are defined, and most importantly, all data is stored within the United Kingdom.
In selecting a Cloud Hosted BackUp provider, a key consideration for TBC was the lack of availability and infrastructure of Superfast Internet Connectivity in the local area. There were concerns that the ADSL broadband they had in place would not be suitable to;
Support an initial backup of the company system.
Maintain a regular and consistent backup schedule.
What made the Stream Networks offering attractive was the fact that the initial backup could be completed using an external hard drive, with the data then being transferred into the Cloud by the SNL technical team. Alongside this, the backup agent runs at a Disk Level, looking only for system changes between backups, ensuring that a system wide backup is not conducted as frequently and hence making it suitable for ADSL connectivity.
STREAMCLOUD IN ACTION
With StreamCloud BackUp being a managed service, the Stream Technical Team receive daily notifications indicating that a Backup had been successfully completed. However, on Monday 25th May we were notified that the previous backup had failed. In correspondence with TBC and Simon Dipper, we were made aware that TBC had been subject to a ransomware attack.
Our first step was to immediately suspend all future backups – we had to ensure that the most recent backup was one without any hint of ransomware. IT Consultant Simon Dipper then went to site to rebuild TBC's server.
Due to the aforementioned ADSL broadband, it was decided the best course of action was to implement a system backup using an external hard drive. From our Network Operations Centre in Newbury, the SNL Technical Team, using R1Soft administrator technology were able to transfer the TBC files on to a Hard Drive that was then couriered to the Customer Site.
Once that had arrived on site, all that was needed was the transfer of data from the Hard Drive to TBC's Server.
"The personal nature of the support offered by SNL meant that we were able to talk to them and agree a recovery plan within minutes of discovering the issue. We then organised a courier to visit the SNL offices to collect the backup data. In our case that was the most time-effective solution.
Recovery was then a simple matter of deleting the compromised files and replacing them with the latest backup from the external HDD." Simon Dipper – IT Consultant to The Blinds Company