vNebula - Self Service Cloud Portal - OpenNebula - VMWare
vNebula is a simple, straightforward self service cloud portal where you can create, add or configure virtual machines, networks, firewalls and add new machine templates.
Easy to use
• Simple one-click server provision self service cloud portal
• Choice of ready-to-use server templates and applications
• Remote console access and server configuration
• Simple monthly pricing plan
• White-label portal
• Scalable, modular architecture: only pay for what you need today
Easy to provision new VM's and Instances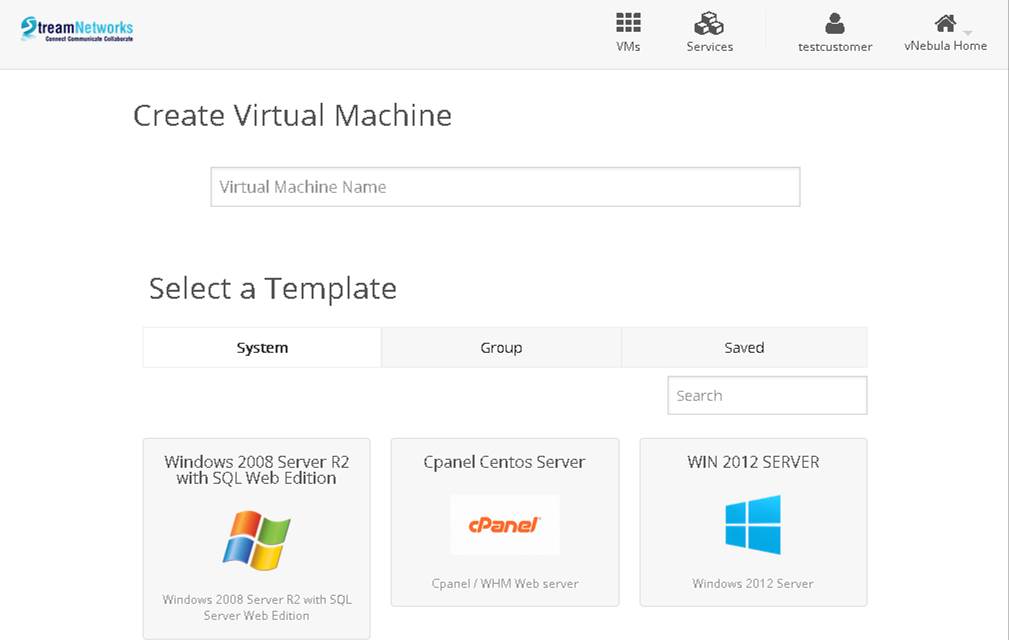 Easy management and console access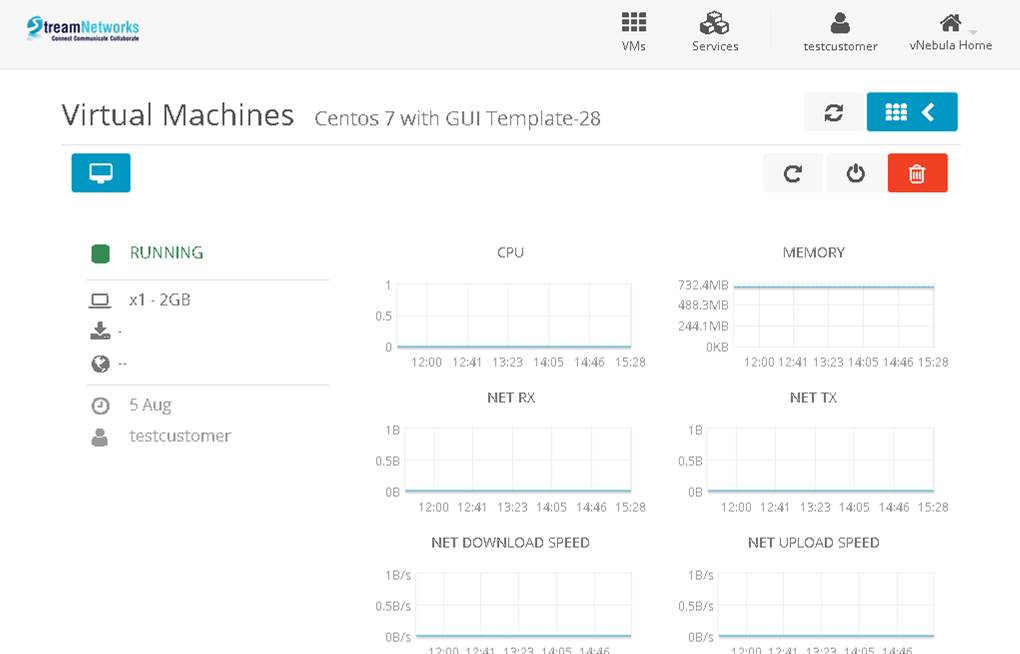 High availability infrastructure
Servers and data held in three secure, purpose-built UK data centres, providing 100% up time
Underlying VMware HA hypervisor
Replicated secure SAN storage
Connected to Stream Networks core 10GB network
N+1 server backup powered by Veeam
Monitored and supported 24x7x365
Cisco Firewall Protection
Critical updates
Nightly image back-up (7 day retention)
Firewall / VPN (Virtual Private Network) , MPLS connectivity to Cloud network available
Load Balancing options
Over 150 Services
The vNebula catalogue covers infrastructure, platform and software services, offering scalable choices for beginners through to power users. Using Bitnami's app stack, hosted PBX technology and MSWindows' SPLA licensing, vNebula users can deploy over 150 market-leading IaaS, PaaS and SaaS solutions.