Multi-Network 4G & 5G Broadband
The multi-network SIM from Stream Networks offers reliable, cost-effective and flexible global connectivity across 450 networks in over 190 countries. Our solution is suitable for all types of applications – from low data IoT solutions to high consumption mobile broadband.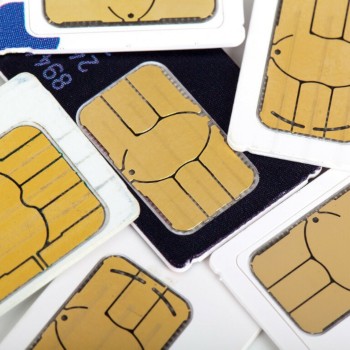 Multi-Network SIM overview
When businesses need to connect, they connect with us first
Range of Tariff's
We have a range of tariffs available allowing you to pick the one that best fits your data and location requirements. If you only need a SIM that works in one country then there's no need to pay for a package that gives you worldwide access.
No Home Network
Unlike other SIMs, the multi-network SIM from Stream is unsteered. This means that it will automatically connect to the strongest available network is able to switch to stronger one if it becomes available. We favour no network anywhere in the world, we simply favour you receiving the strongest possible connection.
Set your own rules
Using industry standard protocol, our multi-network SIMs have multiple steering options which will determine performance and cost. E.G. prioritising lower cost networks in specific countries.
Multi Device compatability
Our multi-network SIMs are available in multiple form factors. As standard we provide industrial M2M SIMs that can be triple cut (Mini, Micro and Nano) alongside embeddable MFF2 SIMs.
Futureproof technologies
With 5G on the horizon, and the mobile broadband and IoT world ever evolving, our multi-network SIM has the capacity to be reprogrammed to support new technologies.
Get connected! It will only take a minute!
To obtain a quote, or further information on our multi-network SIM click the button below to contact us
GET CONNECTED
How many networks do I have access too?
Can I implement QoS rules?
Are there different tariffs for different countries?
Yes – the multi-network SIM has a range of tariff options that are split by zones and territories that it can roam in. The less territories, the cheaper the package, ensuring you only pay for what you need!
Can I use a static IP address?
Our multi-network SIM is available with both static IP and dynamic IP addresses. Also, for businesses looking for an 'on-net' solution we can offer private APNs enabling you to use your own IP addresses.