As a long-standing supplier of cloud services to the public sector, Stream Networks has a wealth of experience and success in helping public sector organisations on their journey to digital transformation. Whether it be a single, hybrid or multi cloud solution we can work with you to deliver the capabilities that your organisation requires.

More and more public sector organisations are recognising the benefits of adopting cloud technologies. We have a proven track record as a cloud provider; providing a turnkey solution that enables a streamlined infrastructure that is secure, offers scalability and reduces ongoing costs. Within the public sector, our success stories range from NHS Trusts to local councils and local UK Government departments.
The benefits of public sector cloud solutions
Cloud infrastructures have grown in popularity within the sector as more organisations tap into the multiple benefits that the technology presents. A great cloud strategy is;
COST EFFICIENT
One of the greatest benefits of the adoption of cloud services is the increased levels of cost reduction. This is particularly important for local government agencies whose budgets are under close scrutiny. Cloud platforms streamline your IT requirements, they do not require expensive on premise hardware and require virtually no maintenance costs. Apart from the basic spend on laptops/desktops, there are no extensive capital costs, licencing or lifecycle management to consider which makes the procurement of your IT infrastructure less time-consuming.
ALLOWS WORKFORCE MOBILITY
Decentralised data centres mean that your workforce can be mobile or across different sites. With our SD-WAN controller, you can manage all sites from one location and make instant configuration changes. Organisations can fully operate on a remote basis to allow for flexible working patterns or enable staff to effortlessly switch work locations as and when required. A backup workflow can be easily initiated at the drop of a hat should a disaster happen and staff cannot get to a physical office.
DISASTER RECOVERY
Whether the physical office is flooded or there is a pandemic, a secure cloud infrastructure means that any organisation will be able to continue as normal, without impacting workloads. As there is no localised data to lose and no on-site hardware to be affected, the service to stakeholders will be seamless. One of the most valuable benefits of cloud computing is that all data is secure and available on demand. Cloud-hosted data cannot be lost, which is of vital importance to government organisations.
SCALEABLE
Public sector organisations often need to adapt quickly to seasonal demands and may need to increase staff on demand. Cloud computing enables a rapid response to get growing teams online and working efficiently. With our straightforward self service Virtual Data centre you can create, add and configure machines, networks, firewalls and add new machine templates.
SECURE
Security is of paramount importance for any organisation's cloud strategy as there is a constant need to ensure data protection at the highest levels. Have peace of mind in the knowledge that you are protected from cybersecurity attacks; our fully managed services enable organisations to operate as normal, leaving our purpose-built network to ensure that your traffic is secure from the inside-out with our Cloud Firewall, and scrubbed from outside threats in our DDoS scrubbing centre.

Our ultra-secure PCI DSS & ISO27001, ISO9001 accredited data centres are based wholly in the UK ensuring that we can help you meet all data sovereignty compliance and legislation. What's more – all data is backed up and replicated to multiple UK data centres ensuring risk is mitigated.
SUPPORT 24/7
Our virtual data centre platform is monitored and maintained by our team of qualified VMware engineers, 24 hours a day, 7 days a week, 365 days a year. They are on hand to provide support on any aspect of technical infrastructure or software query and monitor all systems to prevent cybersecurity breaches.
How much does cloud hosting cost?
We work with our clients on an individual basis to fully understand their needs and offer a cost-effective solution to deliver what is required, without compromising on security or service.

Whatever your current computing resources, cloud needs or day to day support requirements, we will be able to provide your ideal solution seamlessly and always aim to avoid downtime for your staff or stakeholders.
Why choose Stream Networks?
By choosing Stream Networks as a preferred digital service provider, you can replace legacy systems and processes by digitally transforming your organisation with data security, staff enrichment and a quick return on investment at the forefront.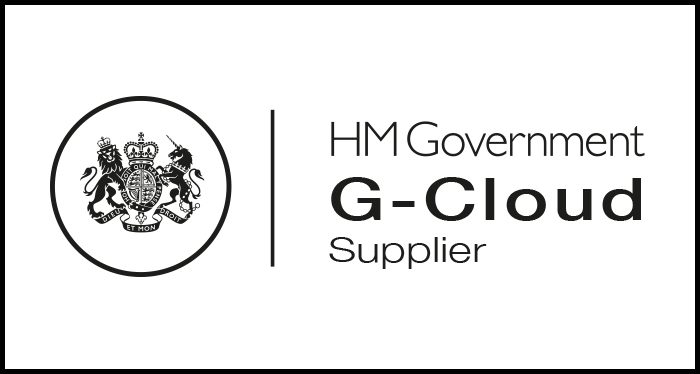 CONNECT WITH US
Contact us

Need help with a project? Please complete our contact form and one of our customer friendly technology experts will get straight back to you