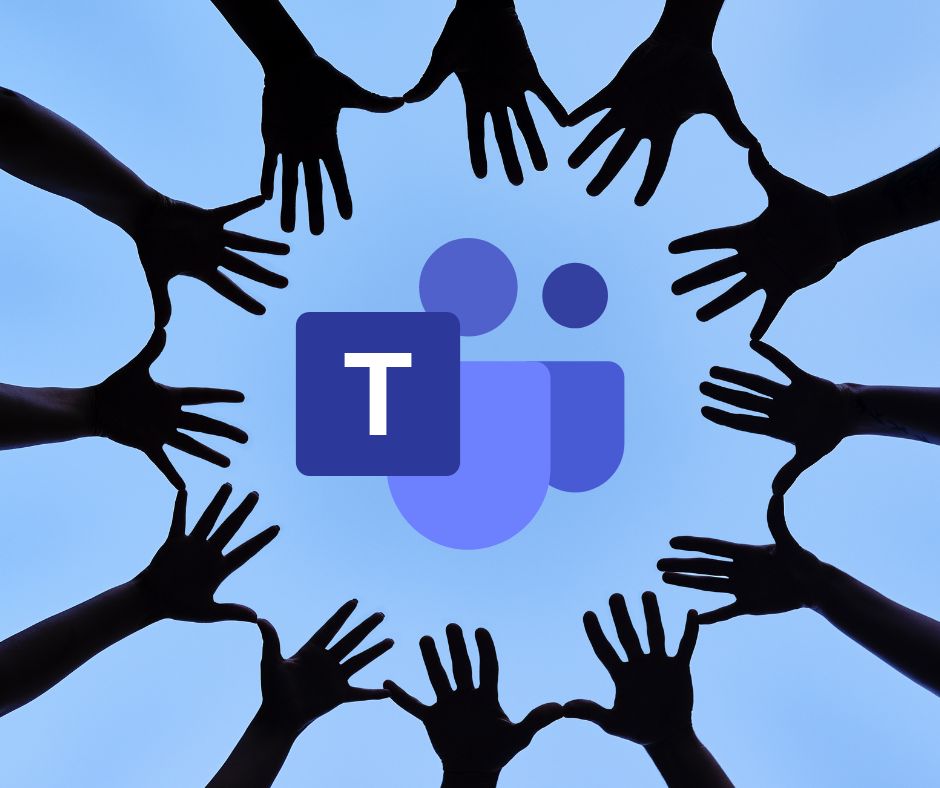 Microsoft Teams Phone
Turn your Microsoft Teams deployment into a fully functioning business phone system (PBX) with Stream Networks and Microsoft Teams Phone.

With seamless active directory user authentication, call queues, auto attendants, video conferencing, contact centre features, voice recording and all-inclusive calling plans, moving to a Microsoft Teams phone system for your business telephony improves user experience and streamlines your collaboration platforms.
Microsoft Teams Phone Features
With a Microsoft Phone System, you can easily collaborate with colleagues, suppliers, and customers whether you are working from the office, at home or on the move for calling or video conferencing while seamlessly moving between devices
Call Queues
Easily create multiple call queues and assign users with advanced configuration settings such as out of hours settings, and maximum number of calls.
Auto Attendants

Easily create multiple auto attendants to route your calls to the correct user or call queue.
Voicemail
Easy access to your Voicemail from desk phone, PC or Mobile APP
Call Park
Easily Park, retrieve or transfer calls to other users via PC App, Mobile App or by desk phone
Desk Phones and SIP Device Support
Easily connect a range of SIP phones, Headsets and Video Conferencing devices to Microsoft Teams with auto provisioning and active directory support
Voice Recording
PCI Compliant call recording for all your users and phone calls with up to years storage
Video Calling and Audio Conferencing
Easily make and record video calls and video conferences with support for a wide range of conference phones and conference room devices.
Call Analytics
Create detailed reports for your team's voice system and team's users with Microsoft's built in Analytics platform. View reports for international calling, PSTN calling, inbound callers and Video Conferencing across your whole business for greater visibility into staff productivity.
Microsoft Teams Phone Benefits
With BT's announcement of the planned Public Switched Telephone Network closure by 2025 now is a great time to benefit from moving your business voice and private branch exchange (PBX) to a Microsoft phones and benefit from Teams calling.
Reduced International and Domestic Calling Plans
With Stream Networks Teams Voice Solution, we provide 5000 UK geographic (01,02,03) and 2000 UK mobile minutes per user per month saving against Microsoft calling plans with great international rates available.
Collaboration
Microsoft Teams makes teamwork easy whether your staff are based in the office, at home or on the road. Easily share files, video conference, call and collaborate across devices with ease.
Active Directory Support
Take advantage of seamless user authentication and secure access control, with seamless synching of your Active Directory users.
Seamlessly Move Between Devices
With our range of Yealink Teams handsets seamlessly move between your on-premises IP phone to a mobile device (teams app) while taking your Outlook calendar with you. Join a team's meeting directly from your desk phone, mobile phone, or PC with ease.
Choose Your Microsoft Teams Phone Price Plan
Why choose Stream Networks for your Microsoft Teams phone system?
As UK based Internet Service Provider with our own digital backbone, Stream are experts in Cloud, Telecommunications and Connectivity.
OUR NETWORK
Our Software Defined core network is built for mission critical voice, video and cloud applications ensuring your cloud and unified communications platform work perfectly.
Learn more
OUR ACCREDITATIONS
As an ISO27001, ISO9001, G-Cloud and Microsoft partner approved communications provider, you know your business and communication platforms are in safe hands.
Learn more
CUSTOMER SUPPORT
Our outstanding and proactive UK support teams are available 24x7x365. No call queues or call waiting, call us on 01635 884170 and get straight through to a qualified engineer.
Learn more
MICROSOFT TEAMS PHONE SUPPORT
As a dedicated Microsoft Teams Phone provider we understand everything about a Teams Phone installation from autoattendants to contact centre features we provide a complete managed service.
Microsoft Teams Phone FAQ's
How does Microsoft Teams connect to the PSTN network?
You can connect Microsoft Teams for PSTN calling with Microsoft Calling Plans or services such as Direct Routing and Operator connect. Stream Networks delivers our Microsoft Teams Phone managed service using Operator Connect as it requires no PowerShell scripting.

See our page on Teams Direct Routing and Operator Connect below
Learn more
Is Microsoft Teams the replacement service for Skype for Business?
Yes, Microsoft Teams is replacing Skype for Business. Skype was acquired by Microsoft in 2011 and Skype for Business launched in April 2015. Microsoft has now announced that Skype for Business will stop being supported this year.
What is an SBC?
An SBC stands for Session Border Controller and is used to provide connectivity between Teams and a customer's PBX for outbound pstn connectivity. If you are looking for a dedicated SBC for your Teams environment, please contact sales for a quote for an AudioCodes SBC.
Do I need a landline for Teams Phone?
No landline is required, Teams Phone will run over any Internet connection, please contact our sales team or click below to view our range of business internet connectivity.
Learn more
What IP Phones are supported with Teams?
We support Yealink Teams VOIP phones MP54, MP56, MP58 and VP59 with our managed service. These phones provide Bluetooth support, speakerphone, an LCD display, and support for your Teams Calendar. The VP59 provides a high-resolution display with video camera to provide conferencing features for a small room or office.

Most other IP phones can be configured to work with Teams allowing you to utilise existing hardware. Visit our blog below on Teams IP Phones or contact one of our consultants to check on compatibility.
Learn more
CONNECT WITH US
Contact us
If you would like further help or advice with moving to Microsoft Teams Phone please contact our sales team on 01635 884170 or complete the contact phone below