A Government Grade IT Security Audit
Cyber Essentials is a government Cyber Security standard. Gaining Cyber Essentials certification demonstrates that your organisation is compliant and secure.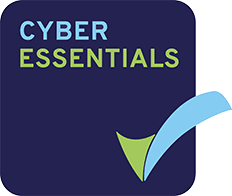 What is Cyber Essentials audit?
Cyber essentials is a government scheme that was developed as part of the UK National Cyber Security Strategy. An audit of security can be carried out in order to determine where there may be gaps in the security within a business. Relevant adjustments can then be made.
Cyber Essentials Security Audit Overview
Stream Networks have trained ACE practitioners who will audit your network and guide you through the process of gaining Cyber Essentials accreditation.
USER ACCESS CONTROL
Stream will check your access control policies to ensure access to your data is controlled through correctly assigned domain user accounts with the correct administration rights tightly controlled.
FIREWALL
A review of your firewall and firewall policies will be completed including a penetration test to ensure your Internet Access is securely controlled.
MALWARE PROTECTION
Your organisation should have sufficient endpoint malware and anti-virus control across all servers and devices in your network. Stream will complete an audit to ensure all of your devices are covered.
PATCH MANAGEMENT
Stream will complete an audit of all of your device operating systems to ensure your network is patched to the latest software updates and that your organisation has a patch management program in place.
SECURE CONFIGURATION
Stream will work with you to ensure all of your devices are securely configured with any unauthorised software removed and password changes enforced throughout your organisation.
Get Connected!

It will only take a minute
Talk to one of our friendly Cyber Security consultants to see how we can help your organisation gain Cyber Essentials certification.
GET CONNECTED
Looking for an alternative Cyber Security solution?
We have it covered!
CONNECT WITH US
Contact us