Cradlepoint AER2100
The Cradlepoint AER2100 is a new generation cloud managed network solution to enable businesses to increase bandwidth in a secure, flexible and open-architecture platform.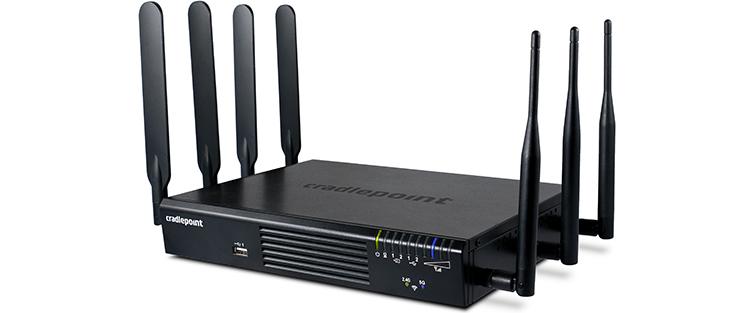 Utilising the AER2100, Network Mangers can intelligently manage wired and 4G wireless connectivity as a cloud-managed solution.With the AER2100, businesses can now empower their Network Administrators to extend applications and services https://www.streamnetworks.co.uk/wp-content/uploads/2019/01/cradlepoint_2100-front-right-ant.jpgto remote branches utilising real-time deployment of cloud-enabled services applications and analysis. 
Benefits of the Cradlepoint AER 2100 series include:
◘ Optimised for WAN Diversity with integrated wired and wireless 4G WAN.
◘ Monitor device status in real time and set proactive alerts for optimised data usage and network uptime.
◘ Update firmware in just a few clicks.
◘ Configure devices by groups or individually
◘ Optimise WAN traffic by monitoring easy-to-use and real-time network analytics.
◘ Perform remote diagnostics, receive status reports and error logs.
◘ Save costs by troubleshooting without onsite IT support.
◘ Integrate with MPLS networks for Hybrid WAN and SD-WAN deployments.
◘ Integrate with enterprise applications using Cradlepoint's open API.
◘ Protect your network with Firewall, Network Segmentation and VLAN support.