Cradlepoint AER3100 Router
The Cradlepoint AER3100 is advanced routing solution that combines Cloud Management, Advanced Security, WAN Diversity, industry leading 4G failover, high-performance WiFi and dual modem capabilities.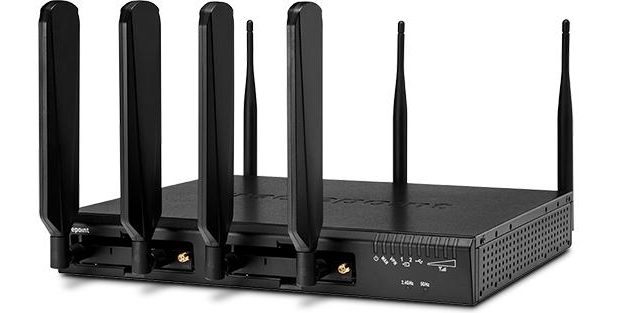 Cradlepoint AER3100 Features and Benefits
Network Administrators can remotely extend best-in-breed management and security applications to all branches no matter where they are.
Multi-Carrier 4G Support and dual SIM capability.
Augment WAN bandwidth including 4G, Ethernet, Fibre and Broadband.
Monitor device status in real time and set proactive alerts for optimised data usage and network uptime.
Integrate with existing MPLS networks for Hybrid SD-WAN deployments.
Use Applications to set proactive rules for intelligent WAN selection and data usage optimisation.
Utilise zero touch configuration to increase deployment speed.
Protect assets with Firewalls, Network segmentation, VLAN support and advanced VPN options.
Integrate Zscaler to inspect "direct to internet" traffic with near zero latency.
Looking for an alternative Cradlepoint Router?
We have it covered!
AER 1600
The Cradlepoint AER1600 is an Advanced Edge Routing solution that combines Cloud Management, advanced security, WAN diversity, industry leading 4G Failover, High-Performance WiFi and dual modem capabilities.
READ MORE
AER 2100
The Cradlepoint AER2100 is a new generation cloud managed network solution to enable businesses to increase bandwidth in a secure, flexible and open-architecture platform
READ MORE
Get Connected!
It will only take a minute
Talk to one of our friendly mobility experts to see how our range of Cradlepoint solutions can connect you quickly and securely
GET CONNECTED
CONNECT WITH US
Contact us
[contact-form-7 id="13944" title="Contact Us"]