Cradlepoint AER3100 Router
The Cradlepoint AER3100 is advanced routing solution that combines Cloud Management, Advanced Security, WAN Diversity, industry leading 4G failover, high-performance WiFi and dual modem capabilities.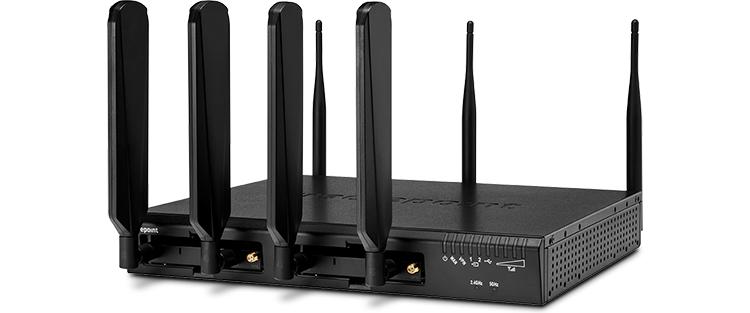 Network Administrators can remotely extend best-in-breed management and security applications to all branches no matter where they are.
Other Benefits of the Cradlepoint AER 3100 include:
◘ Multi-Carrier 4G Support and dual SIM capability.
◘ Augment WAN bandwidth including 4G, Ethernet, Fibre and Broadband.
◘ Monitor device status in real time and set proactive alerts for optimised data usage and network uptime.
◘ Integrate with existing MPLS networks for Hybrid SD-WAN deployments.
◘ Use Applications to set proactive rules for intelligent WAN selection and data usage optimisation.
◘ Utilise zero touch configuration to increase deployment speed.
◘ Protect assets with Firewalls, Network segmentation, VLAN support and advanced VPN options.
◘ Integrate Zscaler to inspect "direct to internet" traffic with near zero latency.