SD-WAN – Software Defined Wide Area Networks
Stream Networks provide a range of SD-WAN Solutions from Fortinet, Cradlepoint and within our core network that enable organisations to deploy wide area networks quickly, securely and with built in resilience.

Software-Defined Wide Area Networks or SD-WAN for short is a software and cloud-based technology to simplify the delivery of WAN services to multiple locations.

Traditionally, organisations with multiple and widespread locations would use MPLS to connect the sites on one network, SD-WAN presents a less complex, more flexible, cheaper and easier solution, without sacrificing any of the sophistication or security.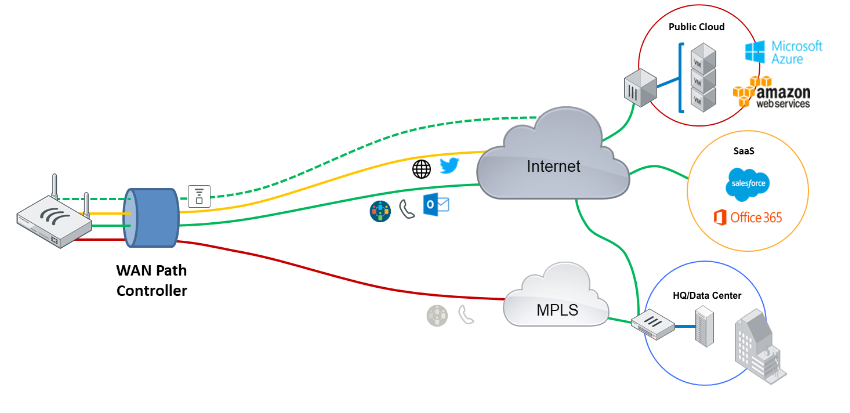 When business need to connect, it connects with us first.
SD-WAN Benefits
With Stream's SD-WAN service business can reduce costs, improve security, and gain greater control over their network.
RAPID DEPLOYMENT
Quickly set up services such as bandwidth and firewall rules from the SD-WAN Control Panel, eliminating the time and expense of sending engineers to site.
COST SAVINGS VERSUS MPLS
Enjoy secure and sophisticated WAN services at costs associated with entry level Internet Connections.
ELIMINATE EXPENSIVE TRAFFIC WEIGHTING
SD-WAN allows you to define and prioritise traffic over the network from the cloud management portal eliminating provider QoS costs and management.
BOND CONNECTIVITY
Combine connectivity mediums such as 4G and DSL for resilience or if you are in a location where it's difficult/expensive to deploy Ethernet or Fibre connectivity.
CONTROL
SD-WAN from Stream gives you control to define your internal network address scheme as you see fit.
EXPERTS IN SD-WAN
Stream own an operate a next generation fibre network with SDN and SD-WAN built in to our core.
Get Connected!

It will only take a minute
Contact one of our friendly SD-WAN experts to see how our solutions can help your business!
GET CONNECTED
Looking for alternative Wide Area Network Connectivity?
We have it covered!
CONNECT WITH US
Contact us