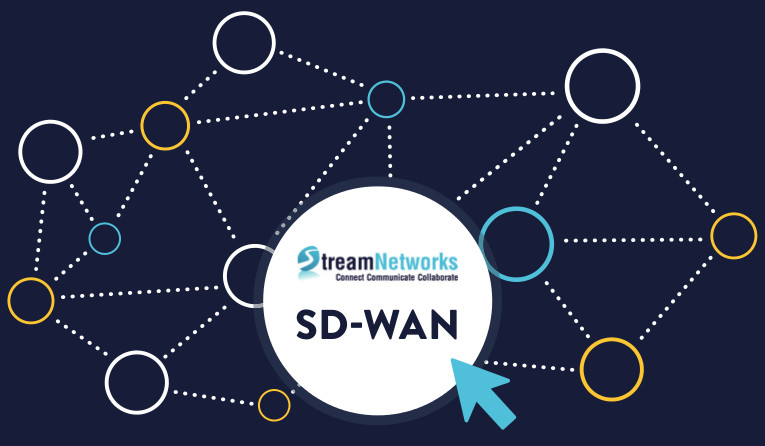 Stream Networks provide a range of SD-WAN Solutions from Fortinet, Cradlepoint and within our core network that enable organisations to deploy Internet based connectivity in an easy and quick manner, whilst maintaining a quality, reliable and most importantly secure service. 
Software-Defined Wide Area Networks or SD-WAN for short is a Software and Cloud-based technology to simplify the delivery of WAN services to multiple locations.
Traditionally, organisations with multiple and widespread locations would use MPLS to connect the sites on one network, SD-WAN presents a less complex, more flexible, cheaper and easier solution, without sacrificing any of the sophistication or security.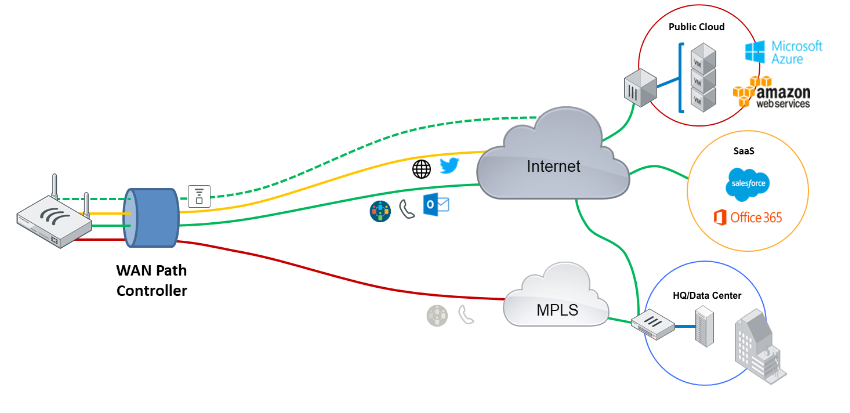 WHY SD-WAN?
◘ Rapid Deployment - Quickly set up services such as bandwidth and firewall from a simple Control Panel Application, eliminating the time and expense of sending engineers to site.
◘ Cost Savings versus MPLS - Enjoy secure and sophisticated WAN services at costs associated with entry level Internet Connections.
◘ Eliminate Expensive Traffic Weighting - define and prioritise traffic over the network from the simple Application.
◘ Take control of your Network - Nobody knows your network as well as you, with SD-WAN you can cake control and administer the network to match your wants and needs!
◘ Bond Connectivity - Combine connectivity mediums such as 4G, ADSL, and Fibre Broadband  for resilience or if you are in a location where it's difficult/expensive to deploy Ethernet or Fibre connectivity
 I ALREADY HAVE MPLS, CAN I STILL USE SD-WAN?
If your organisation is already utilising MPLS technologies you can seamlessly deploy SD-WAN solutions without the need for an overhaul of the existing MPLS Network.
With Stream Networks, you can utilise Hybrid SD-WAN, and over time migrate existing MPLS traffic to a cost saving SD-WAN architecture.
WHAT NEXT?
If you would like a free and no obligation consultation on Steam Networks SD-WAN solutions, talk to us today on 01635 884170, email us on sales@stream-networks.co.uk or click "Can we help" button.