Zero Touch Provisioning
Zero Touch Provisioning helps automate network configuration, reducing deployment time and reducing configuration errors. Watch our ZTP explainer Video to find out how Zero Touch Provisioning can benefit your Software Defined Wide Area Network deployment.
LEARN MORE
Zero Touch Provisioning Benefits
Automation
ZTP automates the configuration of network devices, saving time and resources for new site deployment.
Reduce configuration errors
With ZTP configuration errors can be eliminated through the use of template configuration for network devices eliminating repitious CLI commands.
Easier Operating System Upgrades
SD-WAN and ZTP automates your network device operating system upgrade ensuring you are always on the latest firmware protecting business against security vulnerabilities.
Reduce operational costs
ZTP enables operational cost savings by reducing the engineering resource required to deploy a new network.
Zero Touch Provisioning Technical Overview
How does ZTP work?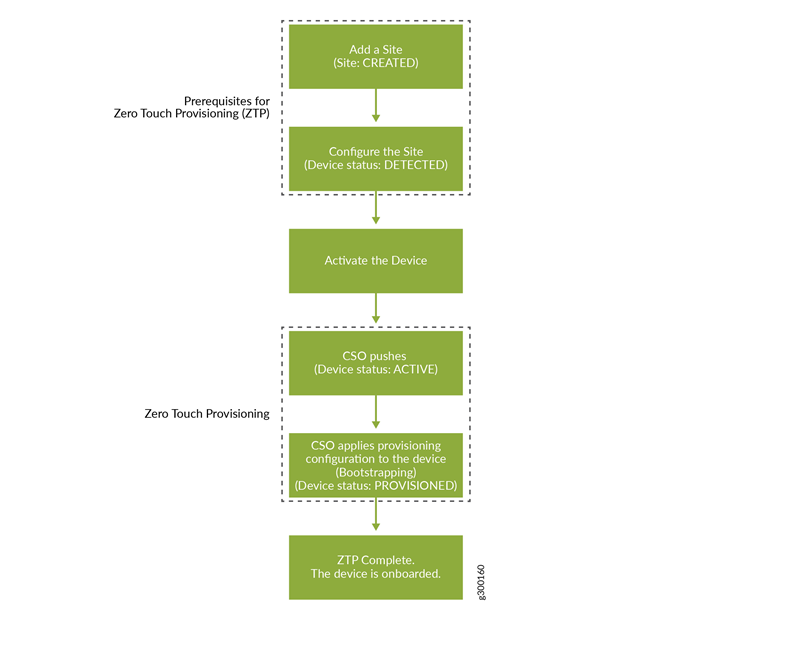 Zero Touch Provisioning (ZTP) allows you to provision new network devices automatically, with minimal human and manual configuration.

When you connect a device to the network and boot it with a default factory configuration, the device upgrades (or downgrades) the software release and automatically installs a configuration file from the network.

The configuration file can be a system OS configuration or a script. With scripts, you can create device-specific or site-specific configuration files allowing you to automate your network deployment.
Get Connected!
It will only take a minute
Contact one of our friendly SD-WAN experts to see how our solutions can help your business!
GET CONNECTED
Find out further information on SD-WAN
Application Performance Monitoring
Application Quality of Experience or APPQoE for short provides automated application performance for business critical applications across SD-WAN networks.
GET CONNECTED
SD-WAN Benefits
Software-Defined Wide Area Networks or SD-WAN for short is a software and cloud-based technology to simplify the delivery of WAN services to multiple locations.
GET CONNECTED
CONNECT WITH US
Contact us