To run a broadband line test and check the synch rate of a line through the Stream Networks Cascade portal login to Cascade and then click on the yellow search services menu on the right hand side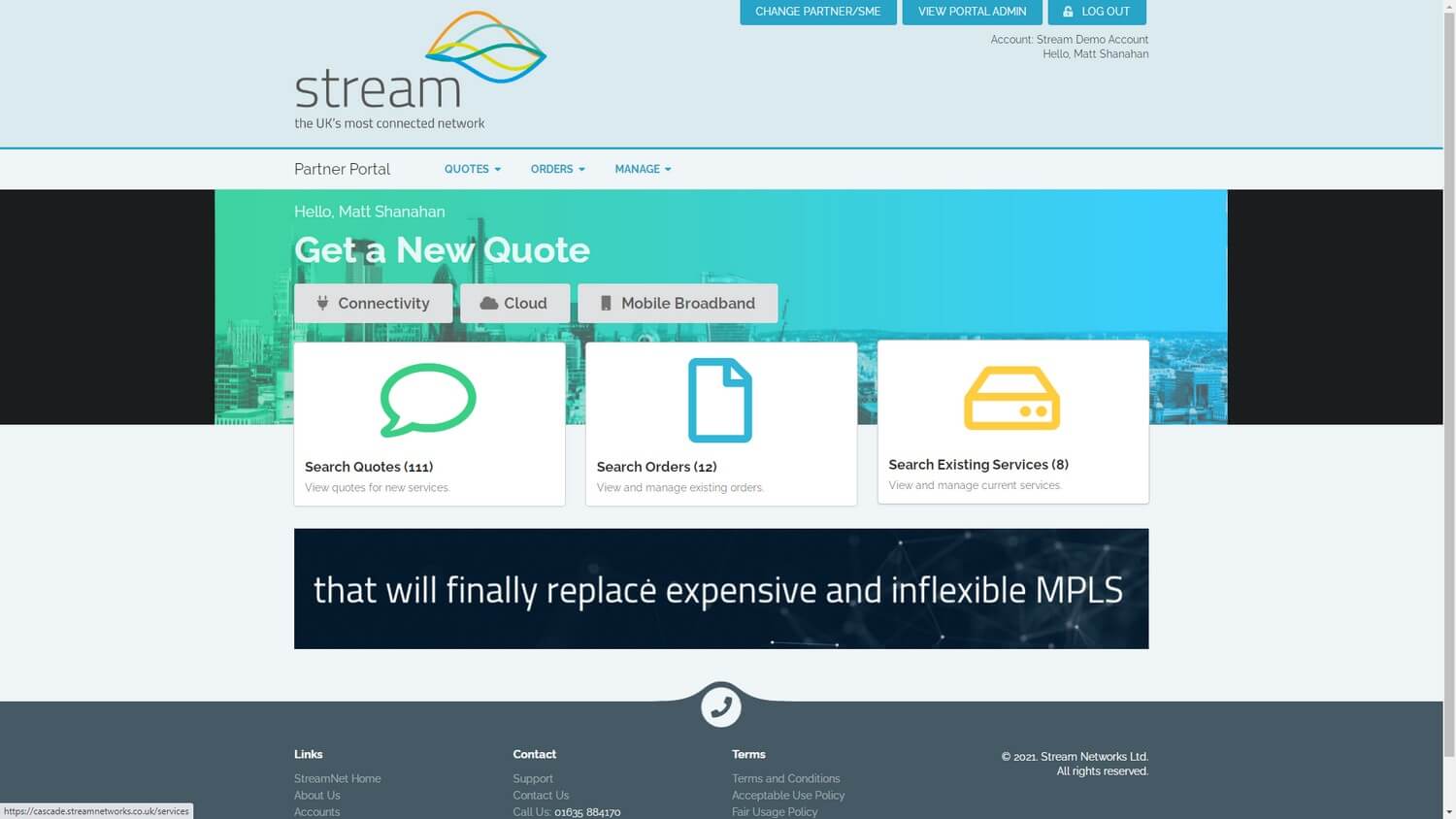 Now find the service you are looking for and want to test in this case we are going to pick our Annex M ADSL service, so click on the view function next to the service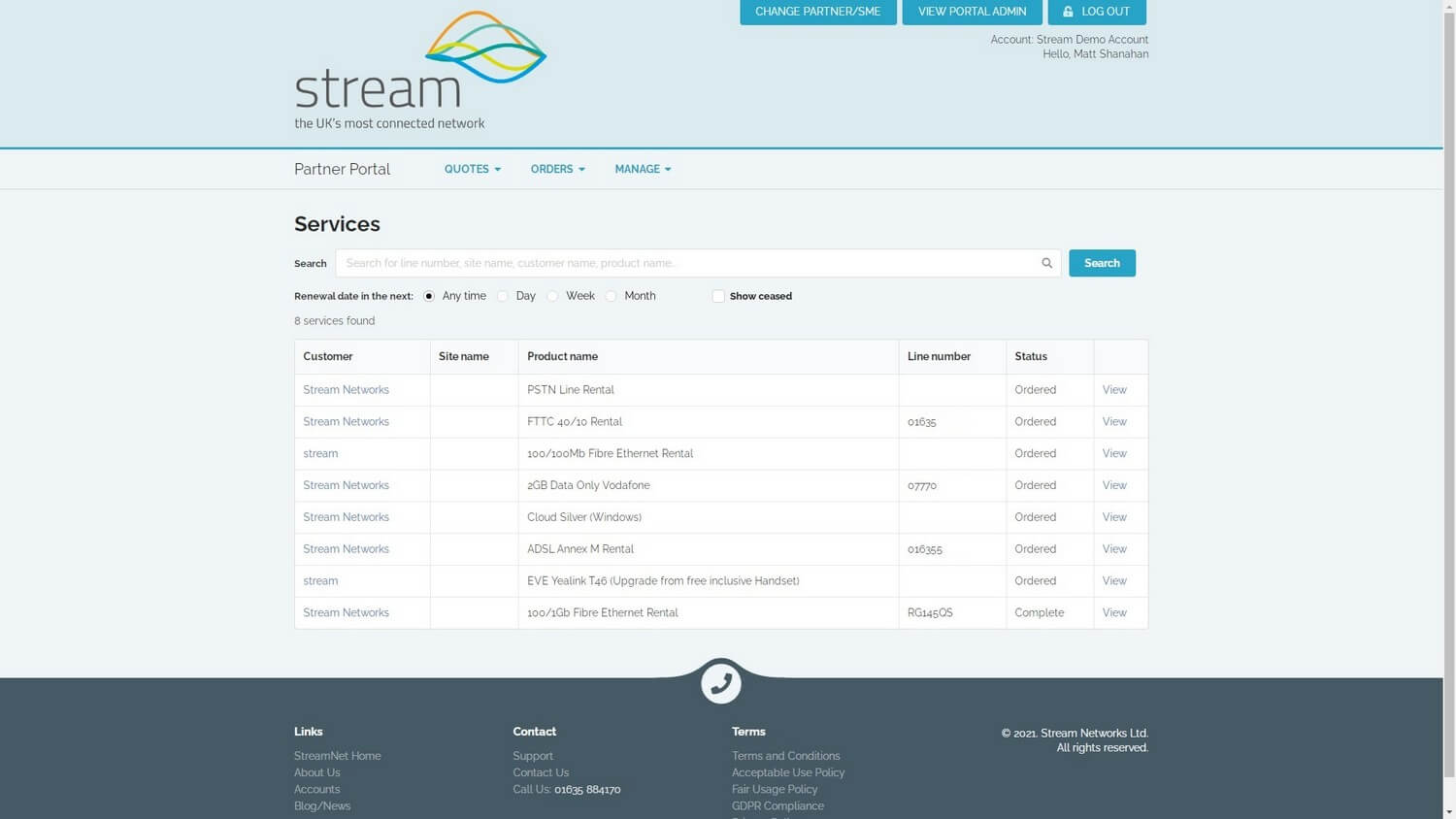 Now at the bottom of the next screen below the radius statistics logs click on configure line (bottom left hand grey button).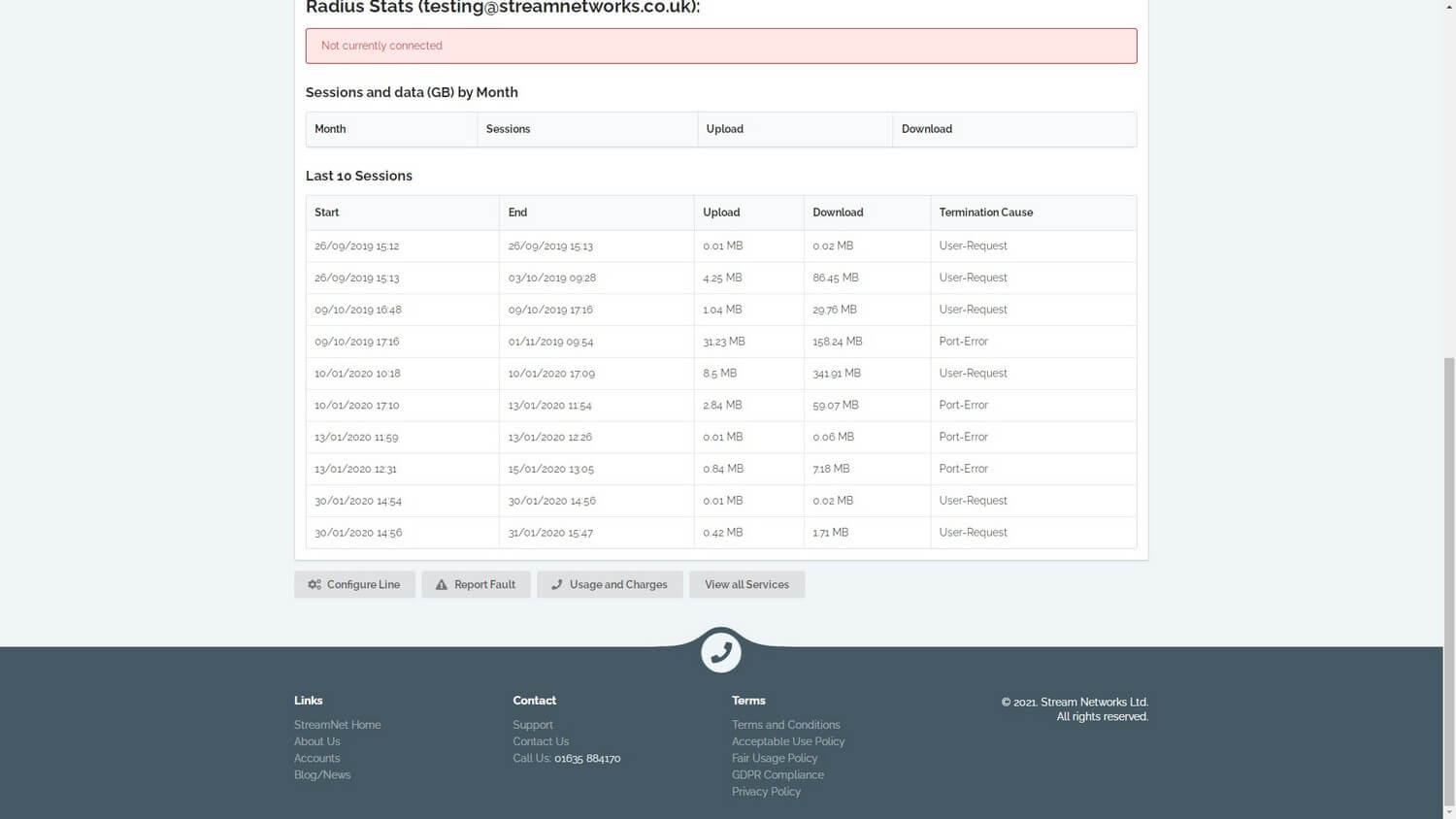 To change a line profile please pick from the options in the drop down bar, Higher Signal to Noise ratio will provide a more stable broadband line but with slower speeds. A lower Signal to Noise ration will provide a faster line but it may impact on stability. Please check with support on 01635 884171 for further details on suitable line profiles.
Once you have selected the correct line profile click on the grey "change profile" button to apply the profile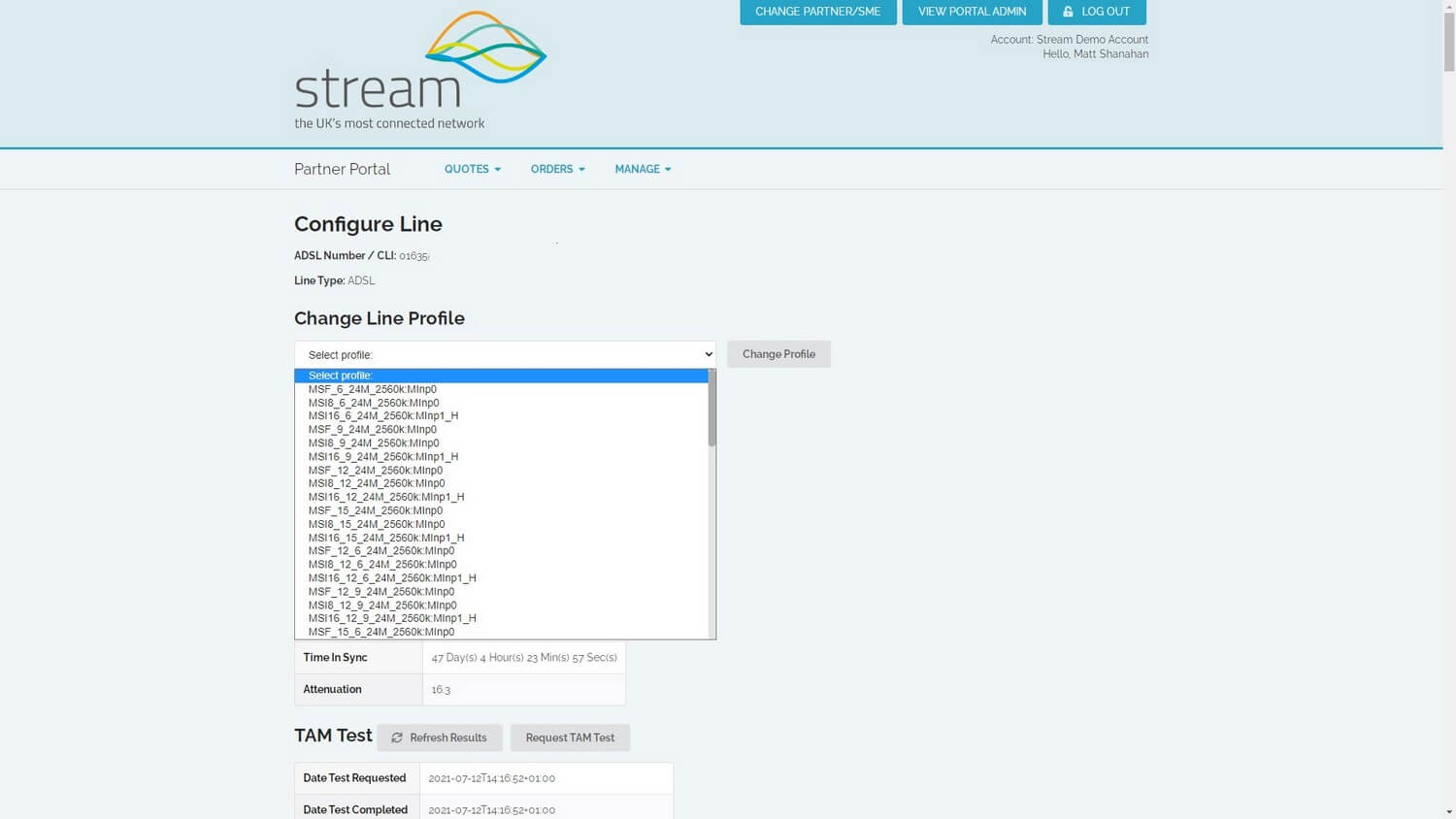 To run a line test or what we call a broadband TAM test please continue down the screen to the Tam test section and request a test. Please refresh the page for the test results which can take 5 minutes to return. The test should report back with any potential fault and the current synch status of the broadband line.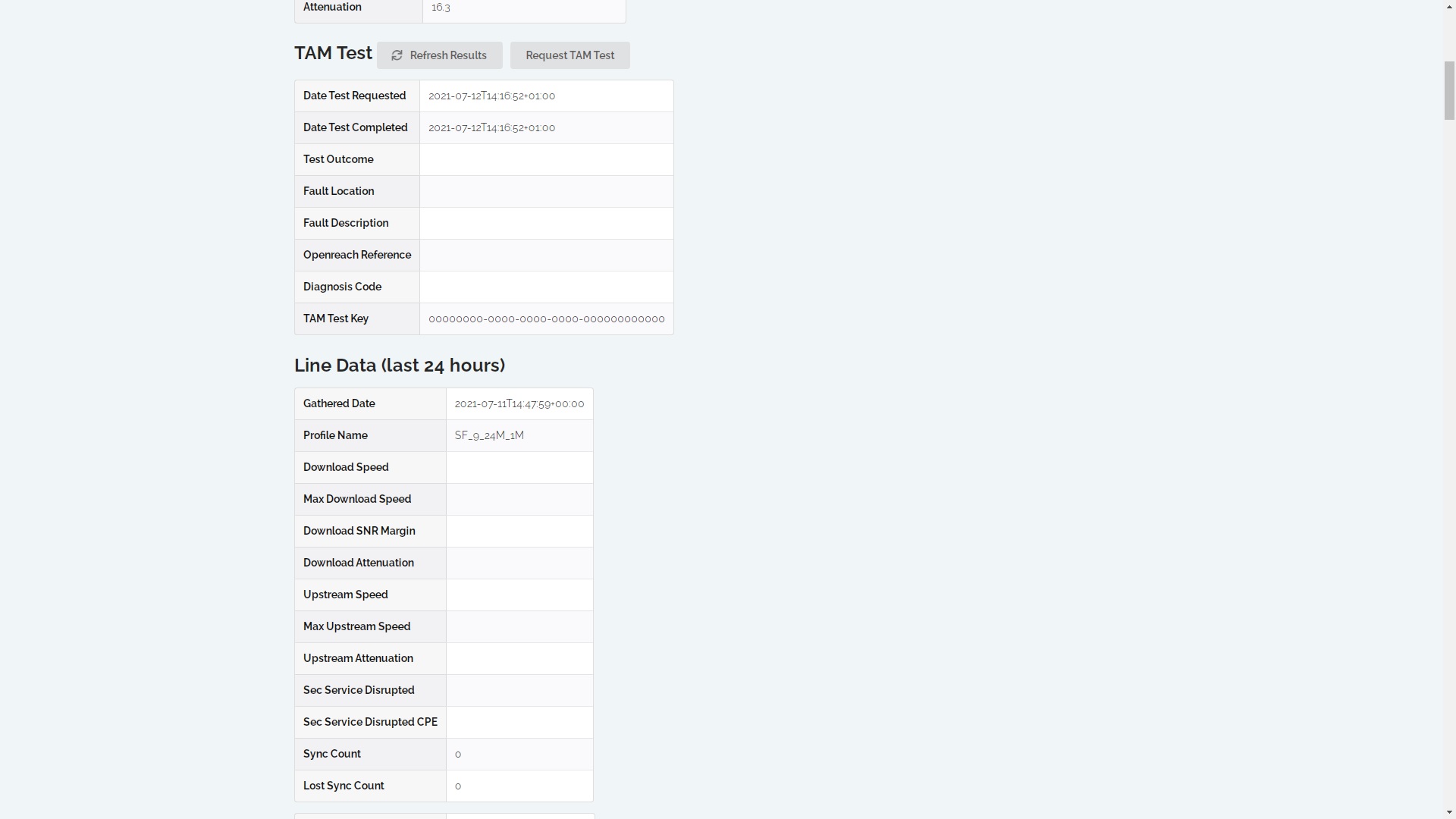 For any further help please contact support on 01635 884170.