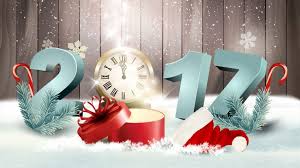 With Christmas fast approaching, the details of our 2017 Network Freeze are as follows:
Our Network freeze will begin on Tuesday 19th December 2017 at 17:30 and end on Wednesday 3rd January 2018 at 09:00.
Network
During the freeze, we won't be scheduling or undertaking any maintenance to our Core network. However please be aware that any emergency work will still be undertaken.
Provisioning
Any orders that you have with us, both old and new, will be put on hold during the freeze period. This period will not count to any published lead times of installations.
Technical Support
All support services will be unaffected during the network freeze, the support desk will be manned from 08:30 – 18:00 during normal working days. With Out of Hours support being available for emergencies 24 hours a day throughout the Christmas period.
If you require any more information, please feel free to contact us on 01635 884170.
Merry Christmas to all from everyone at Stream Networks!