How do you find your O365 Tenant ID to set-up Teams Direct Routing Operator Connect?
Each Microsoft Office 365 Tenant has a Unique ID or Globally Unique Identifier (GUID). In order to set-up Teams Operator Connect we need this Unique ID to automatically configure your Direct Routing service. The ID is different to your domain name or tenant name.
Using the Azure Portal to obtain your O365 Tenant ID
Log in to Microsoft Azure portal as an administrator. https://azure.microsoft.com/en-gb/get-started/azure-portal/
In the Azure portal, click Azure Active Directory.
Then in the left hand navigation menu click Properties. The tenant ID is shown in the main screen – we have lighted this with an arrow in the pictures below.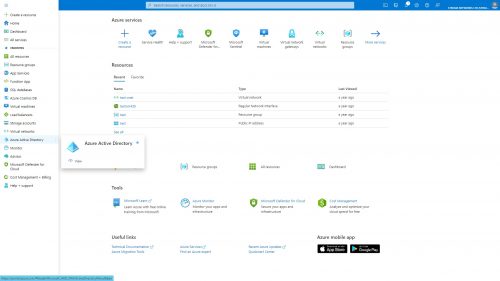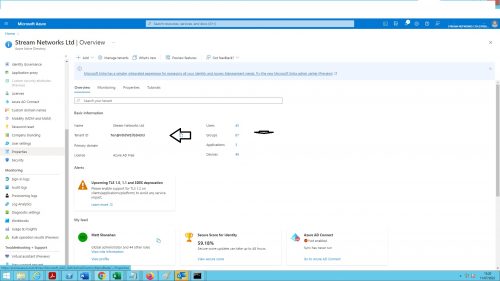 How to find O365 tenant ID using PowerShell?
To find your O365 tenant ID using PowerShell you will need to download and install the Azure PowerShell from Microsoft's website here
Once you have downloaded and installed Azure PowerShell you need to run the following command in PowerShell which will then display your Azure Tenant ID.
Login-AzureRmAccount
If you need further help with O365, Teams Direct Routing or Azure please contact us