Managed VMware Cloud Hosting
When business needs to compute, it connects with us first.
Managed VMware Cloud Hosting from Stream delivers the latest in Enterprise grade, high availability, VMware managed cloud services.

Built using the latest Dell host technology and IBM intelligent Solid State Storage Area Network infrastructure our ISO27001, PCI-DSS, G-CLOUD approved Cloud datacentres connect directly to our core Juniper Software Defined Aggregator Network, allowing our customers to connect directly to their managed cloud environment, connect remote offices privately in to a secure wide area network and connect securely to the Internet.

Our UK based support team operates 24x7x365 from our Network Operations Centre, managing and ensuring our clients key business infrastructure stays operational 365 days of the year.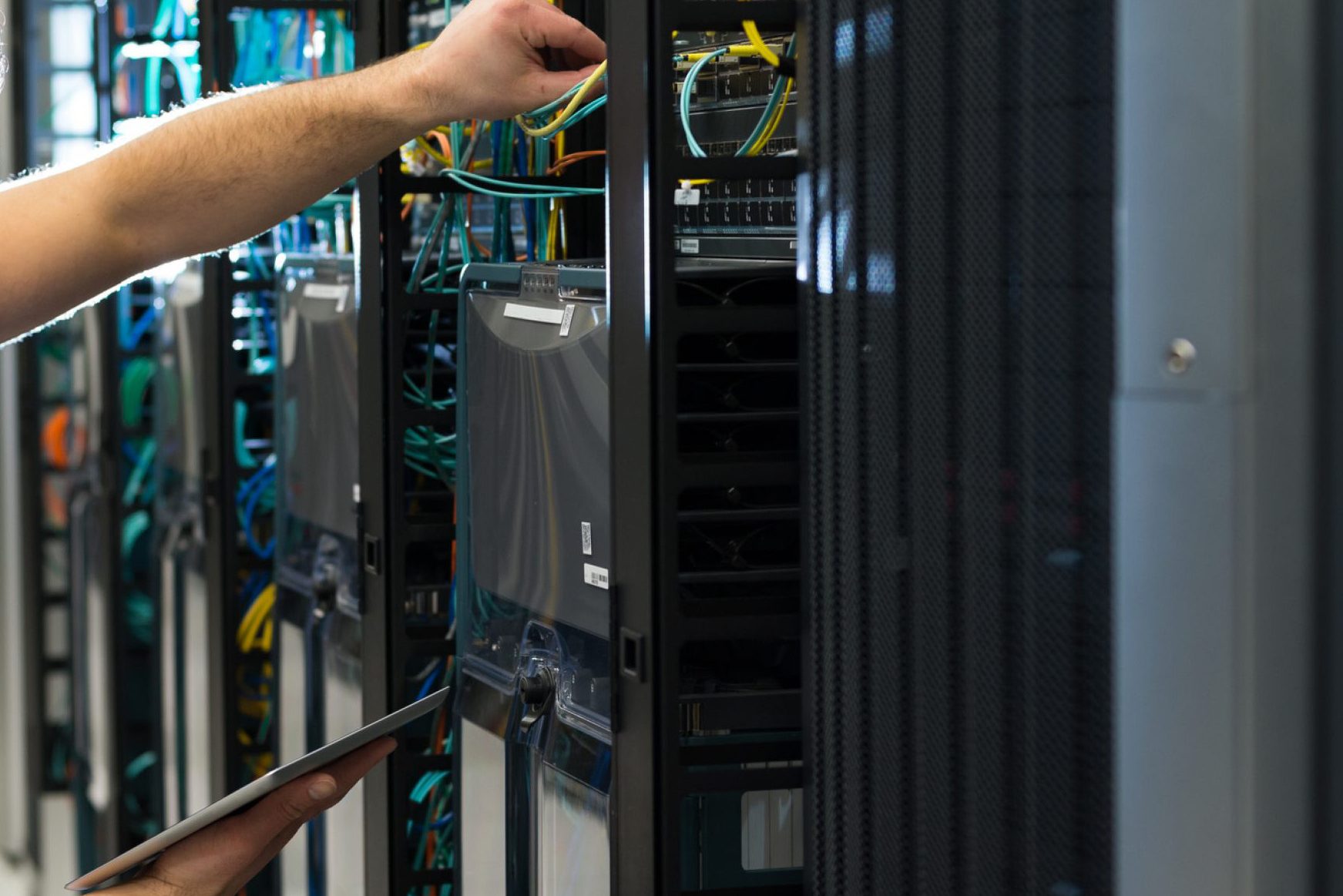 Managed Cloud Hosting Features
From enterprise grade cloud infrastructure, security and first class managed support, to one of the UK's most advanced fibre networks, Stream's managed cloud hosting supports our customers key business applications 24x7x365.
ULTRA SECURE DATACENTRES
Our managed VMware cloud hosting is located in ultra secure datacentres including ex-MOD bunkers and key Internet exchange points. Our datacentres are compliant to ISO27001 , PCI DSS and IGGSOC standards and provide the latest in fire suppression, on site security and resilient power, cooling and connectivity.


Read More
24X7X365 UK BASED SUPPORT
The Stream friendly technical support team is based in the UK and provides 24x7x365 proactive support. Our portal Cascade provides customers with access to real time network monitoring, security monitoring and bandwidth statistics 24x7x365. Our support team are also on hand to provide on going expert operating system support from all the leading Linux platforms, Firewall vendors and Windows operating systems.
Read More
DDoS PROTECTION
Our cloud platform uses the latest in DDoS scrubbing technology, providing real time protection against malicious attacks. Our core Juniper network advertises incoming traffic via BGP to our upstream DDoS centres located in 8 key datacentres within the UK, US, ASIA and Europe. DDoS Scrubbing allows customers to stay connected during attacks as malicious traffic is removed before reaching the end point.
Read More
MANAGED VIRTUAL FIREWALLS AND UTM PROTECTION
As part of our cloud managed service we provide customers with a virtualised NGN firewall and UTM appliance from a choice of vendors (FortiGate, SonicWall, PaloAlto, PFSense). which connects to each customers vlan segmented virtual machine infrastructure. In addition each of our cloud server farms is protected by high availability Cisco firewalls ensuring two layers of security.
Read More
CORE NETWORK
Stream operates one of the UK's most advanced fibre Software Defined Networks. Utilising Junipers latest MX104, MX80 routing platforms and EX series switch infrastucture our network connects to all of the UK's leading LLU carriers, full fibre providers and mobile networks for end to end cloud connectivity. In addition our network peers with all the major Internet exchanges for low latency connectivity to the Internet and major cloud services.
Read More
MANAGED BACK UP
Our managed VMWare hosting customers benefits from our advanced cloud back-up service. As a Veeam partner our enterprise grade cloud backs up to a minium of two diversely located Storage repositories, with back-up schedules tailored to each customers individual requirements. Customers environments can be restored within minutes from full machines to individual files.


Read More
ENTERPRISE RESILIENCE
The Stream Enterprise cloud has been designed to provide a 100% Service Level Agreement against infrastructure failure. Each virtual datacentre has been designed with no single point of failure. VMware provides HA across our host infrastructure. We use the latest DELL 10Gb ISCSI stacked switches, high performance Cisco firewalls in HA and redundant routing architecture to our Juniper Core network.


INTELLIGENT RESILIENT STORAGE
Our IBM Storage arrays use both RAID 5 and RAID 6 with Easy Tier to provide intelligent storage performance across Solid State and ISCSI disc's for demanding workloads and applications.



Read More
SCALABILITY
Our managed VMware cloud platform provides customers with immediate scalablity from increases in memory and CPU to storage at the touch of a button, resources can be increased up to 512gb of memory per VM to 24 Virtual CPU's and unlimited storage.




CUSTOMER CONTROL
Through the development of our leading customer portal Cascade and our Virtual Datacentre platfom vNebula, customers have secure access to their VMware managed hosting for monitoring, upgrades, downgrades, new machine provisioning and Console access.
Read More
Get Connected!
It will only take a minute
Contact one of our cloud hosting experts to see how Streams VMware managed cloud hosting can help your business!
GET CONNECTED
Managed VMware Cloud Benefits
VMware is the leading Enterprise hypervisor for business that want the best in high availability and performance.
SEAMLESS MAINTENANCE
Using VMware's vmotion enables Stream to
live migrate virtual servers to other hosts ensuring zero downtime during maintenance windows.
VMWARE HA
VMware High Availability ensures servers are automatically moved to
other productions servers in the event of a host failure or issue
INCREASED SERVER PERFORMANCE
Using VMware DRS (Distributed Resource Scheduler) VMware monitors server performance and resources, dynamically allocating available server resource where required.
Case Study – SORCE Ltd were tired of an inflexible approach to hosting – find out how we helped them
Read More
CONNECT WITH US
Contact us