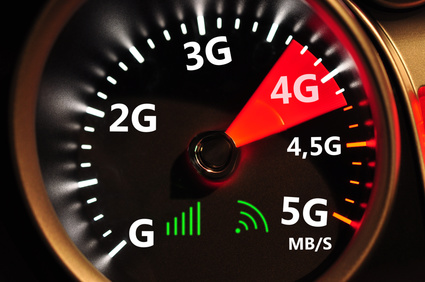 As we all know, Mobile Broadband has come on leaps and bounds and continues to get quicker. Do you remember when you could first go on the Internet on your Mobile Phone? The idea was great, but the logistics, well they weren't so clever. Being dragged around the shops on a Saturday afternoon, I'd often take a minute to check the football scores on my phone – it was half time by the time page had loaded! But now I can check the scores in an instant, and I'm back carrying shopping bags all too soon.
This increase in speed is why 4G is now seen as a viable solution for those businesses and consumers who are stuck with substandard speeds and connections. However, this doesn't take care of 100% of the problem. Businesses need static IPs for their servers, they need a static IP to remotely access their files, and they need a static IP for a whole host of reasons that can all be traced back to security. Traditionally Static IP's on 4G broadband has not come cheap, henceforth the uptake and belief in it has not been as high as it could, and should be.
Here at Stream, we have had many conversations, and even live demos where the only problem has been the lack of static IP. All speed and reliability tests have passed with flying colours, but businesses would rather forgo speed than a static IP.
The Solution
Stream Networks can provide 4G Broadband to business with a static IP address for just £40 per month.
Not only will you receive a static IP, businesses will also have their choice of Network to best support their needs. Stream Networks can provide connections from EE, Vodafone and O2 with a range of bandwidth allowances and contract lengths to make the solutions completely scalable to individual needs.
We work closely with world leading hardware manufacturer Cradlepoint to support our range of 4G solutions ensuring businesses can connect to the internet in a simple and reliable manner. With Cradlepoint hardware, businesses can facilitate 4G as part of a wider Software Defined Network or a standalone solution.
Next Steps
For more information, please contact us on 01635 884170, email sales@stream-networks.co.uk or see our 4G broadband page.