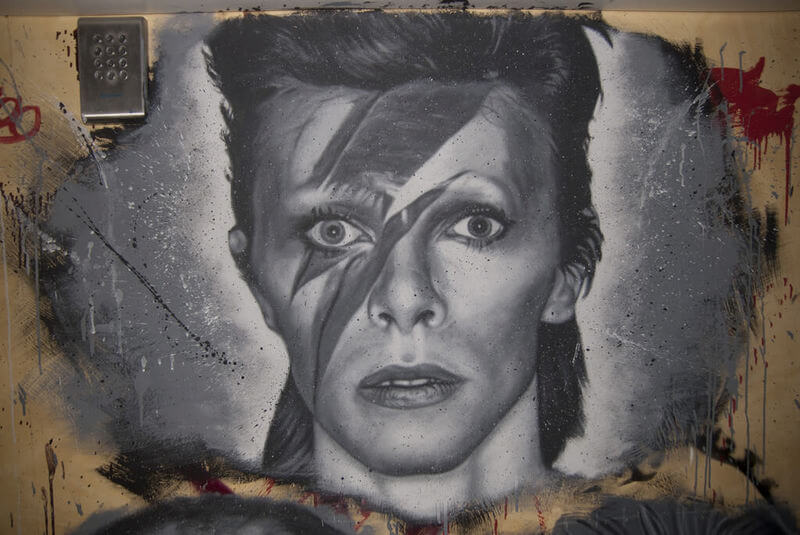 "We're on the cusp of something exhilarating and terrifying,"
Words spoken by the late great David Bowie who sadly passed away earlier this week in an interview with Jeremy Paxman in 1996.
What was to be exhilarating and terrifying? A little thing we all know as the Internet.
As some of you may know, Bowie was a pioneer of the Internet as we know it. Not only did he create his own ISP, BowieNet, enabling customers to have a @davidbowie.com ending email address, he was also a trailblazer for some of the technology that many of us now cannot live without.
In 1996, Bowie made his song Telling Lies exclusively available for purchase on the internet, becoming one of the first artists to do so. The following twenty years has seen the medium in which music is purchased transformed. Instead of going to a record shop and purchasing a physical copy, music is now purchased via download on platforms such as iTunes or Amazon Digital Music. Physical CD's or Records have now become a niche market instead of mainstream and many believe that Bowie was a contributing factor in this.
A further feature of BowieNet, was the ability for each user to create their own mini website. In this space they could insert music and video plugins of their choosing. This sounds to me suspiciously like a form of social media. I don't know about anybody else but I can't scroll through Facebook without some kind of video popping up. Going back through the years of social media such as MySpace and Bebo, video and music has been a constant theme. So once again, and to nobody's surprise, it appears that David Bowie was ahead of the game.
One other way in which Bowie predicted the rise and prominence of social media was the "demystification process between the artist and the audience". He predicted that the Internet would become a medium in which fans could gain insight in to our idols days to day to lives. Once again, I don't think it can be argued that he was wrong. In a matter of seconds I can log on to Twitter or Instagram and find out what Ed Sheeran is doing or where in the world Adele is.
Fashion Icon, Musical Maverick, Technology Pioneer and all around genius – David Bowie, we salute you.