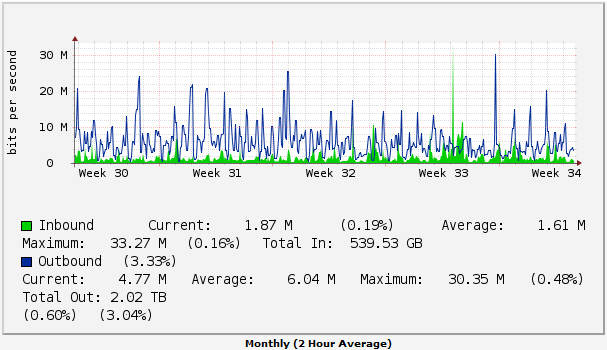 One of the most common concerns customers come to us with? "I'm worried I'm going to go over my usage allowance, how much am I using?"
Whilst every customer is different and no two needs the same, we thought we'd try to simplify the Usage versus Traffic equation and give guidance as to what you can do with your allowance.
The first thing that needs to be considered is – what are you using the internet for? Will you be downloading large files or simply browsing? Are you a heavy user of Skype, or do you just send out a few emails? Of course, the most important question, how many people or devices are on your network? The more people there are, the more traffic that is needed and the bigger the disparity between users.
Business operations only? Forget about it..
Whilst you will have a business connection, I'm sure we've all been guilty of browsing Facebook or Twitter at work from time to time, maybe even streaming the news headline. In fact, research has shown that in 2014, UK internet users spent an average of 8 hours per month on social media, that's potentially a full working day, per employee you need to cater for. Other activities that could occur in the office include:
• Will employees be streaming radio all day every day?
• Will employees be catching up on their favourite shows on lunch?
• Are there any 'extra-curricular' activities that occur over lunch or outside work hours e.g. Online gaming
• If you are running the business from home and all the family are sharing the connection, the core activities could be different and more bandwidth heavy e.g. increased video streaming.
As you can see, your data usage is being eaten away without the core business operations even taken into consideration.
So what can I can actually do?
So now you've thought about what you use the internet for, let's try and put a number on what business core activities you can actually do.
100GB of Traffic will roughly get you any of the following:
• 5,000 hours browsing
• 100,000 minutes of VoIP/SIP
• 650 hours of streaming music
• 320 hours of skype
• 800 App downloads
• 100 Movie downloads
• 40,000 emails.
Whilst these numbers alone look impressive, you must consider that these are standalone numbers and therefore do not take into account any mixture of elements. They are also based on a network that compromises only one device working alone.
As you can see, even when trying to simplify the Usage versus Traffic equation, there is still plenty to think about. If you have any concerns, or want to understand more please feel free to contact us here or on 01635 884170.