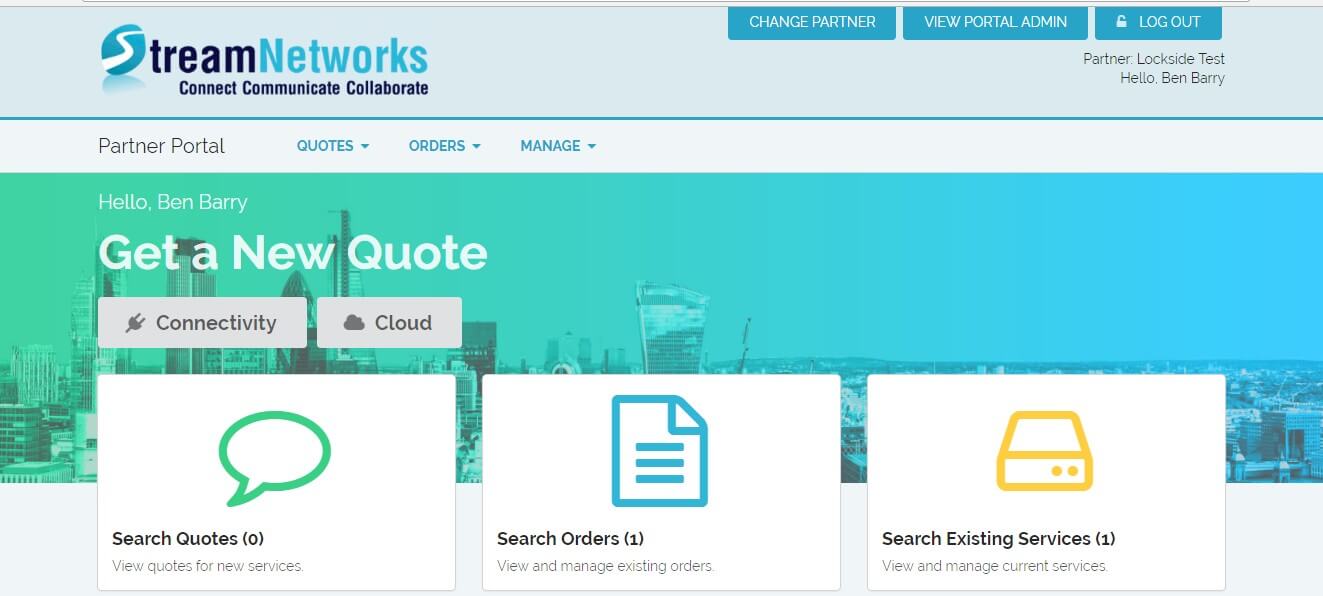 We've been teasing it for a little while now, so I am delighted to confirm the BRAND NEW Stream Networks portal is open and ready for business!
With our portal you can now:
– Receive quotes for Cloud and Connectivity in an instant!
– Check what options are available to your customer in seconds.
– Build a custom quote each and every time
– Store quotes for 30 days
– Pick your quotes up and turn them in to orders
– Track  the status of your order
– View and manage your entire Stream Networks inventory
– Take advantage of exclusive Portal only offers!
But that's not all..
The first qualifying order that is placed through the new portal, will receive a complimentary case of wine! A qualifying order is any order that exceeds a value of £100.00 per month.
Ensure you don't miss out and order now!!
If you ave any questions, have not received your login credentials, or would like to request an account, please contact us on 01635 884170 or email us on sales@stream-networks.co.uk