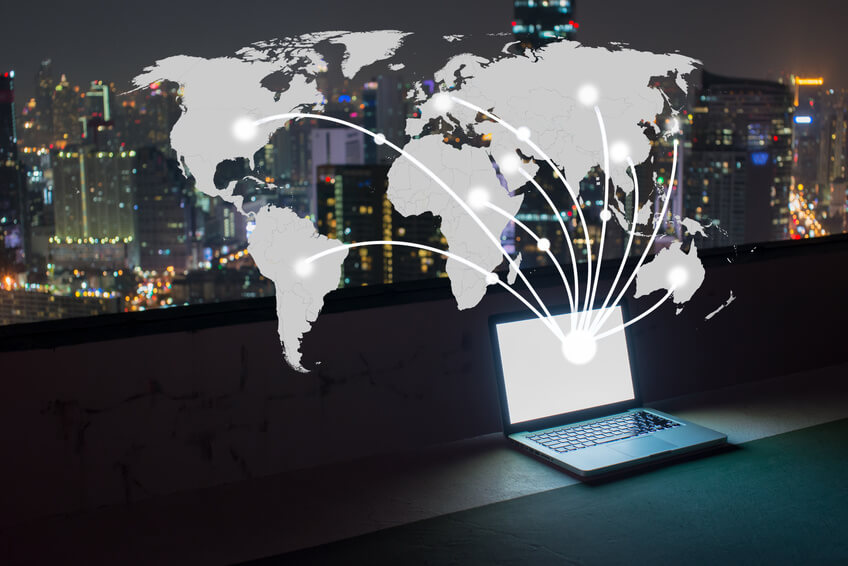 I was in a meeting last week with one of our partner accounts where the topic of Software Defined Networks (SDN) arose. "I keep hearing about SDN but I'm not sure what I need it for" were his comments. I know this is a view many in the industry share, so I wanted to write a post explaining it all.
Every so often the IT industry does a brilliant job of product re-invention. It takes a product that has been around for ages, gives it a new name and before you know it, the industry is flooded with it. A classic case in point is Ethernet First Mile (EFM). The technology was actually old hat having been known as EPS-8 and EPS-9 lines (4 pair or 2 pair copper lines) before. Previously you connected these to two baseband line drivers for a point to point Ethernet connection, or to one line driver at the customer end back to your DSLAM if you were an ISP. However when local loop unbundling prevailed, with it arose the ability to put your own kit in an exchange. Providers such as TalkTalk spotted the opportunity for low cost Ethernet connections over their LLU network infrastructure using EPS8 and 9 lines and as such EFM took off.
SDN is the latest product reinvention and buzzword that's flying round the Industry, which means we need answers. So what is it, why do you need it, and should you deploy it?
Software Defined Networking and the technology behind it has been with us for ages and can be found in in many different guises, be it the capability to create virtual switches within a hypervisor or using Openstack's Networking as a service neutron. We now have other technology redefining under the SDN bandwagon – from bonded bandwidth providers to router manufacturers building SSL VPN capabilities in to CPE with the ability to manage it all from a centralised point in the Cloud.
So what is SDN?
Simply put, SDN is the ability to create, monitor and manage a network from a web browser rather than a router or hardware CLI. It's the ability to create and deploy this network from a central location across your whole infrastructure; this can be a Datacentre SDN (Virtual Switches, Openstack's Neutron or VMware NSX) anything that defines networking in a cloud stack, or what has been defined as SD-WAN (Software Defined Wide Area Networks), the term SDN is here to stay.
So who should deploy SDN and why?
Now SDN in a cloud environment is a relatively straight forward proposition so it's not what I am going to concentrate on in this post. We have been using Datacentre Software Defined Networking at Stream Networks within our cloud environment for years. This can be seen in both our VMware and Openstack platforms, its part and parcel of the offering. Without SDN it would be time consuming and complex to provision Virtual Machines and perform basic networking, so instead I will concentrate on SD-WAN.
SD-WAN is designed to make a network administrators life easy, and is a real winner if you are looking for an easy to deploy and cost effective alternative to traditional and expensive MPLS networks. SD-WAN uses SSL VPN's (in conjunction with GRE tunnels if you are using bonded technology) and allows networks to be managed from the Cloud. Instead of having to talk to your service provider every time you want a network change, SD-WAN allows you to log on to a controller within your providers network, make the change yourself and deploy it across your whole WAN. Because the technology uses SSL VPN there is no need for complex site to site VPN tunnel set-up and management, instead the SD-WAN controller manages all the devices in your network.
SD-WAN has other benefits too, it allows you to mix and match different connectivity from different providers in to a single network. Instead of having to use your MPLS provider's connectivity offering, you can deploy connectivity from a host of different suppliers. All you need is a cheap DSL or a 4G sim with a dynamic IP and you can connect this in. This is particularly useful if you already have a number of different connectivity providers and you want to move from a site to site VPN environment to MPLS. With SD-WAN you deploy a router or client, define your IP addressing for the site, connect it to your network, add network monitoring, and away you go.
SD-WAN also caters for Quality of Service (QoS) by giving network administrators the ability to define and prioritise traffic over the network. This replaces the need to pay for expensive elevated traffic weighting with your MPLS provider – deploy it yourself instantly via the SD-WAN Controller web GUI.
A further feature of SD-WAN is the ability to bond multiple connectivity mediums in to a single site. This is an extremely valuable resource for resilience or if you are in a location where it's difficult/expensive to deploy Ethernet or Fibre connectivity. Now you can mix and match 4G with DSL, DSL with Ethernet, connect it to your network and define which line or lines should be used for critical applications such as voice and video.
Oh and don't forget, gone are the days of expensive centralised Internet access within your providers MPLS Cloud and the hosted firewall. With SD-WAN the option to have a centralised breakout remains if you want it, however as you are now using inexpensive DIA circuits, you can send Internet connectivity requests out locally, all the while still controlling and managing your firewall rules from a central location via the SD-WAN controller. You simply update your firewall rules, the SDN controller in the Cloud updates all of your devices and hey presto your network has updated. It really is as easy as that!
If you would like further information on Stream Networks SD-WAN solutions, talk to us today on 01635 884170 or by email to sales@stream-networks.co.uk.