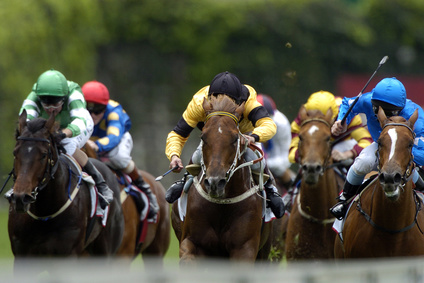 With over 50 guests in attendance and a Hospitality Box overlooking the finishing line, the Stream Networks Customer Day 2016 can only be defined as a roaring success.
There was a vibrant and bubbly atmosphere throughout (which wasn't just down to the spicy samosas!) with everyone taking the opportunity of a day out of the office to fully enjoy themselves.
The day kicked off with a Pimms Reception, Buffet Lunch and (after a few pre match nerves) an excellent welcoming speech from Stream Managing Director Matt Shanahan.
With a full afternoons racing scheduled, the agenda for the rest of the day was centred on finding that all important winner. As the races came and went, and with favourites falling by the wayside, wallets, and due to a free bar; heads were start to feel a little light!
Everyone at Stream had a brilliant day, enjoyed the opportunity to put some faces to names and some even managed to leave a couple of pounds up!
Thank you to all of those who attended – we hope you had as good of a time as we did.
For those who couldn't make it, mark July in your calendar for next year when we will be doing it all again!