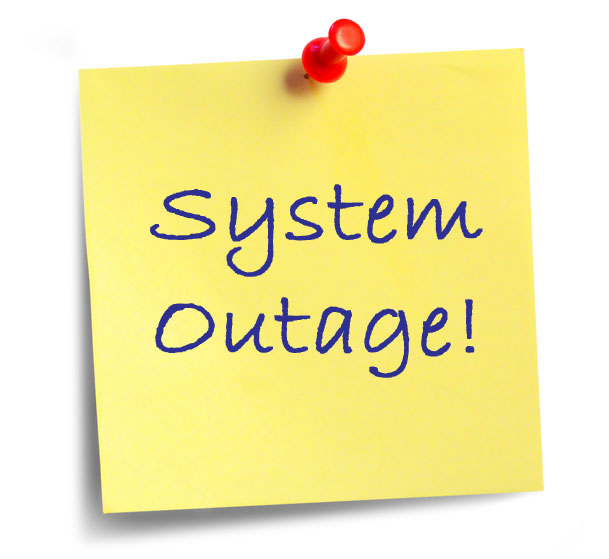 It has not been a good couple of days the Telecommunications world. Customers have been left outraged, ISP's left helpless and everybody left in the dark.
On both Wednesday 20th July and Thursday 21st July national infrastructure provider BT suffered two (TWO!!!) nationwide outages that affected thousands of customers.
The official word from BT is that both outages were a result of power failures in two of its partner sites. Wednesday was the result of a 20 minute power outage at an Equinix data centre in London, with Thursday being the responsibility of a tripped circuit breaker in Telehouse North, another Data Centre located in London.
The end of a bad week
These outages come in the same week that MP's have piled the pressure on BT and Openreach in relation to the amount being invested in infrastructure to support the nationwide roll out of Superfast Broadband.
What can businesses do?
Businesses have to ensure that they are as prepared as possible for downtime. Having spent much of the last couple of days scoring Twitter and seeing a vast amount of people complaining that a lack of internet was costing them money and that they expected BT to foot the bill of lost income.
Unfortunately, something that was consistent with these complaints was that they were coming from people with consumer and not business broadband. This is crucial in terms of any compensation, as Business Broadband should have an SLA (service level agreement) which will detail exactly the amount of compensation you are entitled to – consumer broadband will not.
A second step that can be taken is to have two separate internet connections that are on completely different networks. Whilst this won't always be a fix, it rapidly improves your chances of staying connected. For example, our head office was affected Thursday morning by the BT outage meaning our BT connectivity was temporarily down. However, we have multiple connections, on multiple networks which we 'failed over' too, which ensured we were still fully operational.
Have you thought about how much internet outages cost?
Beaming conducted a study that found that internet downtime cost the UK economy up to £12billion in lost productivity. This is a staggering headline which emphasises the ever growing reliance our economy has on the internet.
Here at Stream Networks, we devised our own formula to help you work out how much internet could be costing your business each month:

If you have any questions, please feel free to contact us on info@stream-networks.co.uk or 01635 884170