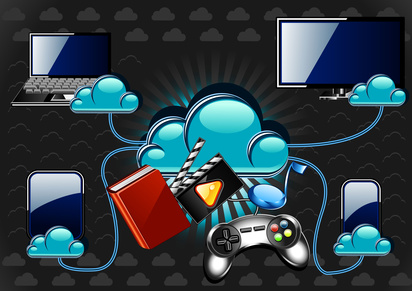 When I meet someone new, or I'm talking to my friends about what it is I do for a job, I will always have a split second pause before deciding how much detail to give them. This pause is to give me time to decide to what extent I detail what Cloud Computing is.
See, as soon as you mention the Cloud to someone they will have one of two thoughts, and both of these will be centred on storage. For those who own an iPhone, their first thought will be about their iCloud account that stores all their photos, contacts and a backup of their phone. For those who don't own an iPhone, their first thought will be a storage platform such as Dropbox, Skydrive or Google Drive.
Whilst both of these are perfectly valid examples of the Cloud, it is much more complex and is something we all use in our everyday life much more frequently. Here are a few further examples of how we all use the Cloud, often without even knowing.
The most common type of Cloud infrastructure that we use on a daily basis will be email. I imagine the vast majority of people will be using Gmail, Yahoo Mail, Windows Live Mail – all of which store your data in the Cloud. I've had what used to be known as a Hotmail account for years, but it wasn't until I started at Stream that I thought about how I access that email.
We promote this blog on our website, on Twitter, on LinkedIn and on Facebook. I would wager a good sized bet that the majority of us use these in both our personal and professional lives at least once a day. On Facebook you'll do well to get longer than 30 seconds without seeing a video, or on Twitter you'll never be more than 10 seconds away from a selfie. This media is stored in the Cloud waiting to be played, rather than being stored on the website potentially slowing it down.
Other examples include Online Banking and Financial Services, Google Documents, Hosted Exchange Email Services and YouTube!
So there you have it, for those of you who are resistant to Cloud services, you've been using them in your everyday life for years, and in fact you are using it right now!
Now that you know that you use the Cloud everyday, if you want to talk strategy with one of our Cloud Experts please contact us on 01635 884170 or info@stream-networks.co.uk