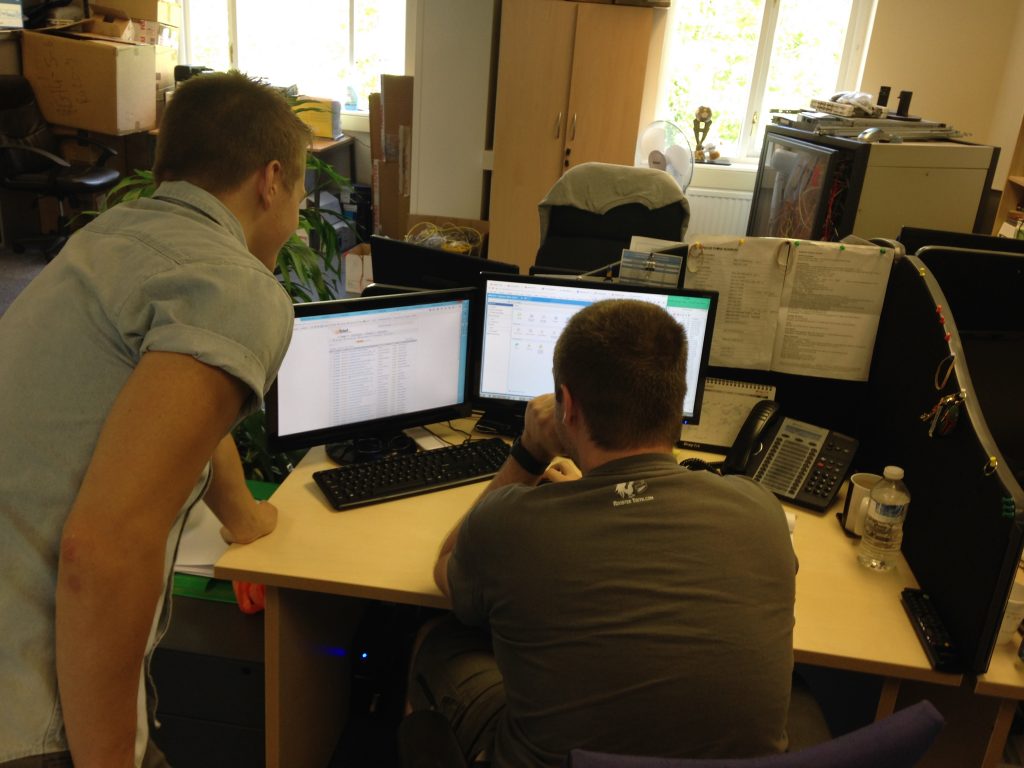 Thinking about moving office? Out with the old and in with the new! It's simple right? The Jackson Five might even say as easy as 1-2-3! I'm afraid not. In fact, there's plenty to think about.
Whether you're expanding, downsizing or cutting costs, your communications will need thinking about. Here, Stream Networks detail 6 key elements to consider:
1. Set a timescale
The biggest mistake you can make is not having a timescale. Different technologies have different installation times. If you're moving a Leased Line, original lead times will apply, this can be up to 90 business days. You might have had a simple installation last time, but unfortunately no two installations are the same! You must give your provider the maximum notice in accordance with their lead times.
2. What type of contract are you in?
The first thing that needs to be considered is how far into any of your current contracts you are. Can the services you have be transferred?
Every provider will have their own terms and conditions, some may charge you for cancellation or migration, whereas others will do it free of charge providing you sign up to a new term. As there could be costs involved, it is crucial these contracts are known and budgeted for.
3. What type of internet connectivity is available?
Can your current broadband be transferred to new premises? If you currently have Fibre Optic Broadband, and are used to all the benefits this brings, it would be wise to check whether it's available at your new site.
You might have Ethernet Fibre or Ethernet First Mile (EFM), as the price of these technologies are dependent on location, it is recommended you check if there will be price increases.
4. Will your Network strain the connectivity?
If your new connection isn't as high speed as before, you may have to think about rescaling your network map. For example, FTTC can comfortably support both Data Traffic and Voice Traffic, but could ADSL?
If you are a user of VoIP, will you have the bandwidth to make the same amount of concurrent calls as previous? If you are a large company with many users on the network, would it be worth investing in a second connection to separate the two?
5. Is your Communications Provider prepared, experienced and knowledgeable with moves?
Once you have settled on a location and a moving in date, it's time to work closely with your communications provider to make sure that everything will be ready for you to move in. A good resolution will minimise downtime and ensure that the transition to new premises are seamless.
If you plan to move in at 9am on Tuesday, not only do you need the phones to ring at that time, but also right up until close of play on Monday at the old office.
I've said it before, but it's imperative you give your communications provider enough notice to account for any installation times.
6. Will the contracts you're taking out now, be suitable for the future?
If you're moving to expand now or in the future, do you want to get tied into a contract that may not be suitable for where you want to be in 18 months' time? An ADSL connection may be sufficient for now, but when you double staff size to take advantage of the new office you're in, are you going to better off, or will contention affect production?
Here at Stream Networks, we have a history of working closely with customers who are moving premises. We strongly recommend that all of the above is considered and would be delighted to lend our expertise or answer any questions. Please feel free to contact us here