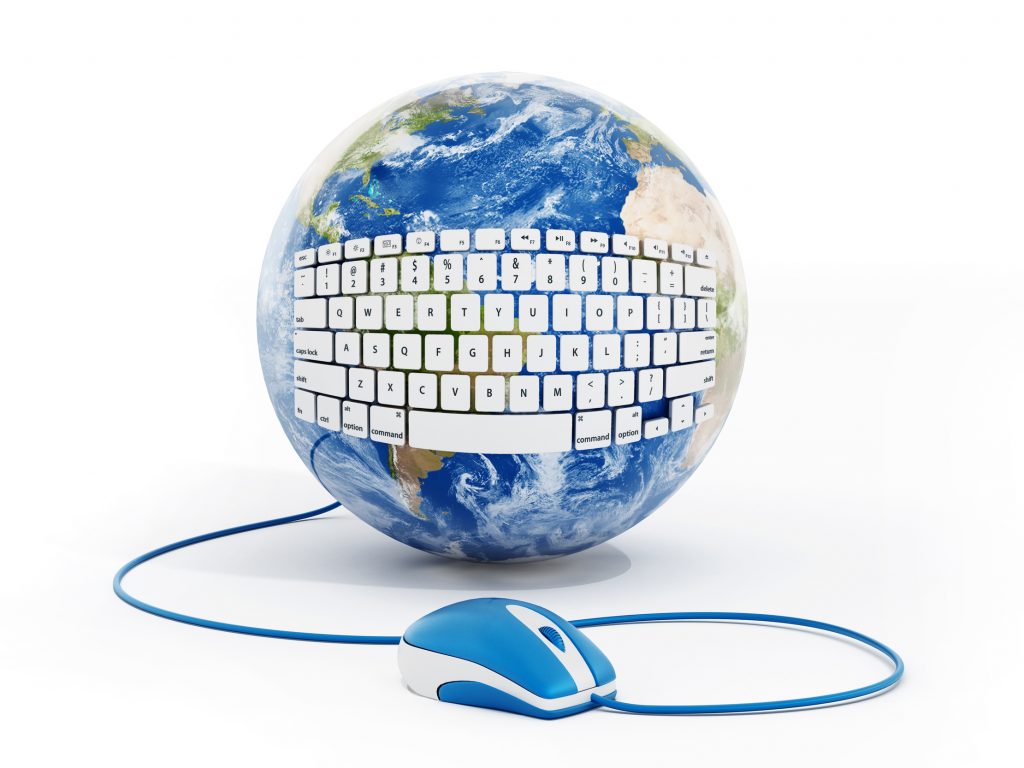 The past few years have seen an ever growing awareness of Internet speeds. The rollout (or lack of as some may argue) of Superfast Fibre Optic Broadband has seen the demand for greater speeds increase. Those who can't get Superfast want it, and those who can get it, want it faster.
Every other week there seems to be a new comment from David Cameron or Ed Vaizey, demanding for better Broadband but with very little suggestion as to how this can be achieved.
Instead of jumping aboard the complaints ship, I wanted to see if the UK really has it that bad. To do this I wanted to conduct a comparative study of the performance of other worldwide 'Business Hubs' to the UK.
HOW WE COMPARE TO THE 'BUSINESS WORLD?'
Fortunately for me, Akamai publish a quarterly report looking at The Worldwide State of the Internet. Using the data they published, I studied 10 countries who are seen as a worldwide Business Hub or have a similar Business Culture to the UK.
It should be noted that these speeds are not typically what the End User will receive. The data is based on the Akamai Content Delivery Network which accounts for somewhere between 15%-30% of all web traffic. Whilst it would be nice to see an accurate speed comparison of End Users from around the world, the below table does give us a rough estimate of how the UK ranks globally.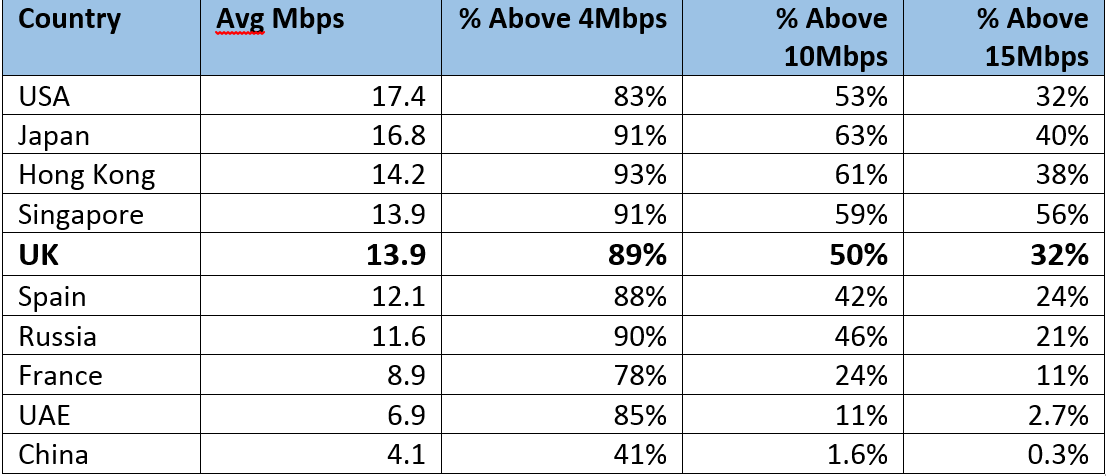 Looking at the above, I believe it would be accurate and fair to say that the UK is average to above average in Broadband performance. In terms of the Business Hubs we have looked at, the UK is the leading European country, and only second to the USA in Western Countries.
WHAT ABOUT THE REST OF THE GLOBE?
However, when looking at the Global rankings (page 12), rather than the sample of Business Hubs above, the United Kingdom slips to an average position of 18th. It has often been said that the 'lack of' Superfast Broadband in the UK could cause big businesses to look elsewhere where speeds are greater.
Whilst the United Kingdom may be keeping up with other Business Hubs of the world, should we be concerned that other countries such as Sweden, South Korea and Romania are surging ahead? Could these countries be Business Hubs of the future? It's definitely something to keep an eye on..