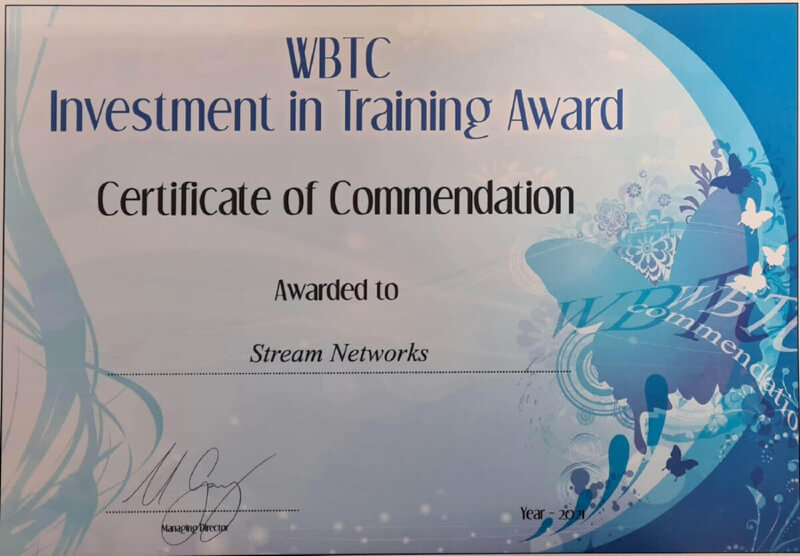 Some positive news for Stream Networks on a grey March day… We have been awarded a commendation certificate, to recognise our contribution and investment with the training of young people into the workplace.
Part of our company values are to develop youth talent, and by working with WBTC for the last 9 years we have supported 9 individuals to help achieve this. Through this partnership we have been able to progress this young talent to complete our training programme, enabling them to realise a successful career.
Stream Networks was assessed by an independent panel, where it was felt that we had really gone above and beyond to support our apprentices. This award was received in the most challenging 2 years in business, and life in general after Covid-19. So we are super proud of our team, and this award is a nod to all at Stream who all understand our company ethos of helping to educate, nurture and develop young people.
"I'm so happy to see that Stream Networks have received our Investment in Training Award. We started working with them in 2013 and have been impressed by their great support for learners, excellent work ethic and progression opportunities. Well done and keep up the good work."
Matt Garvey MD OF WBTC