Your broadband username will normally be your underlying telephone number e.g. 01635884170@streamnetworks.co.uk
Stream Networks also operate other broadband realms so please check on the email configuration details you receive from our provisioning team or login to our Cascade portal to check.
Our list of realms are listed below.
@stream.net.uk
@streamnetworks.co.uk
@streamnetworks.si1
@streammpls.co.uk (for MPLS broadband customers)
How To Find Your Broadband Username From The Cascade portal
Please login to Cascade portal and then click on the yellow "search services" option.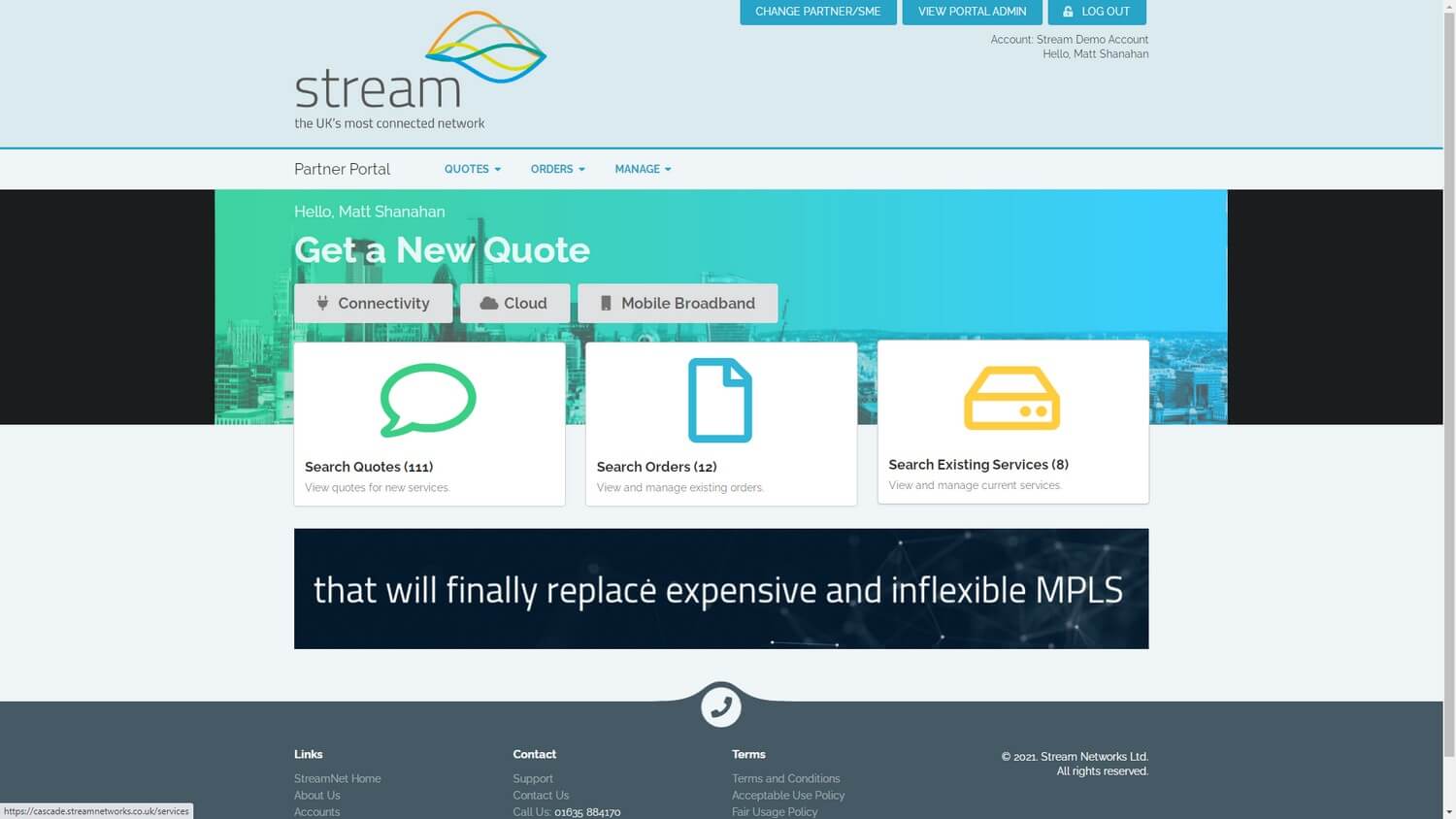 Then search for your broadband service from the list or enter the number in the search bar. Once you have found the relevant service click on the "view" link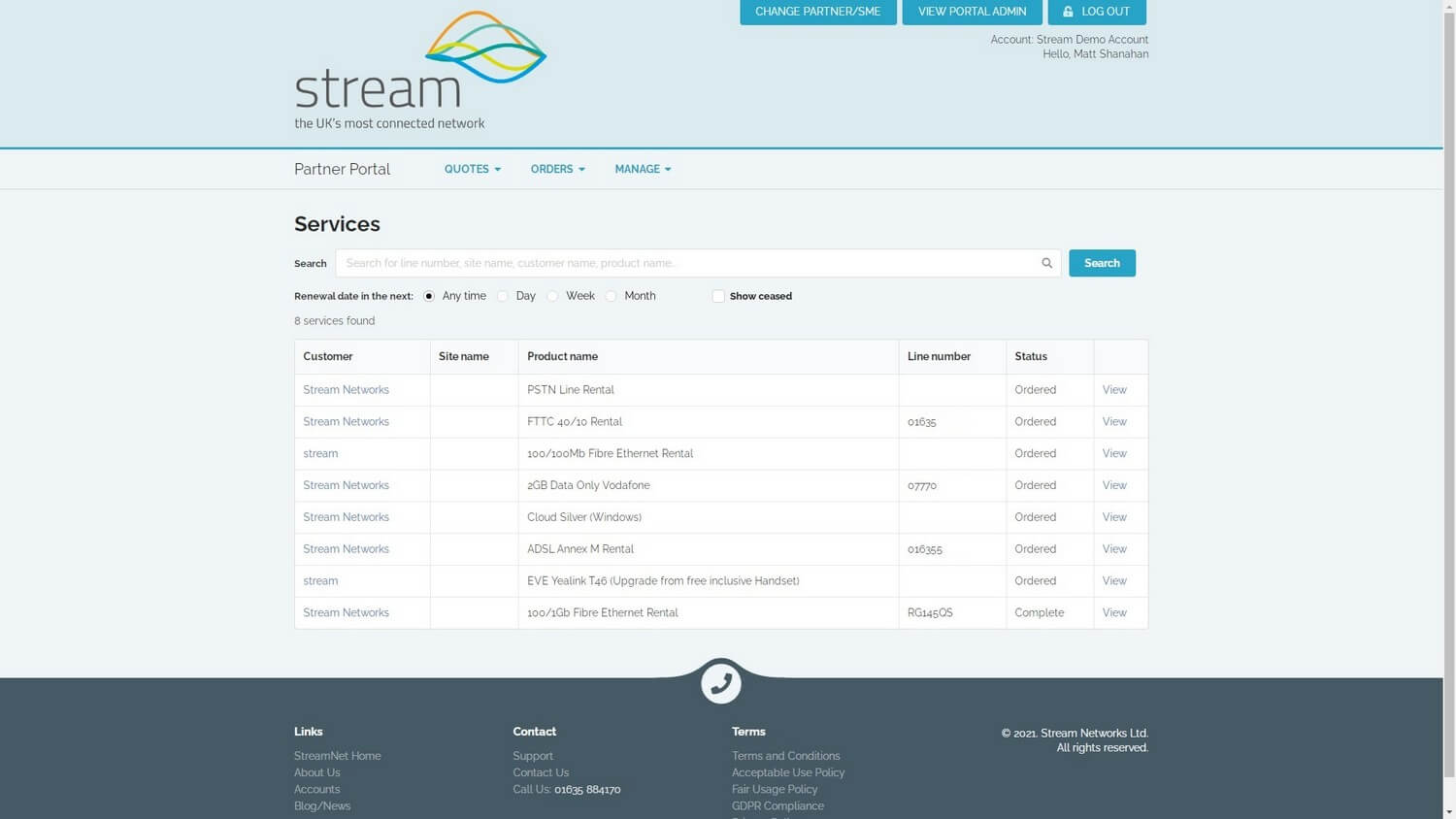 In this next screen you will see your username, password and IP address listed along with the installation details for the broadband.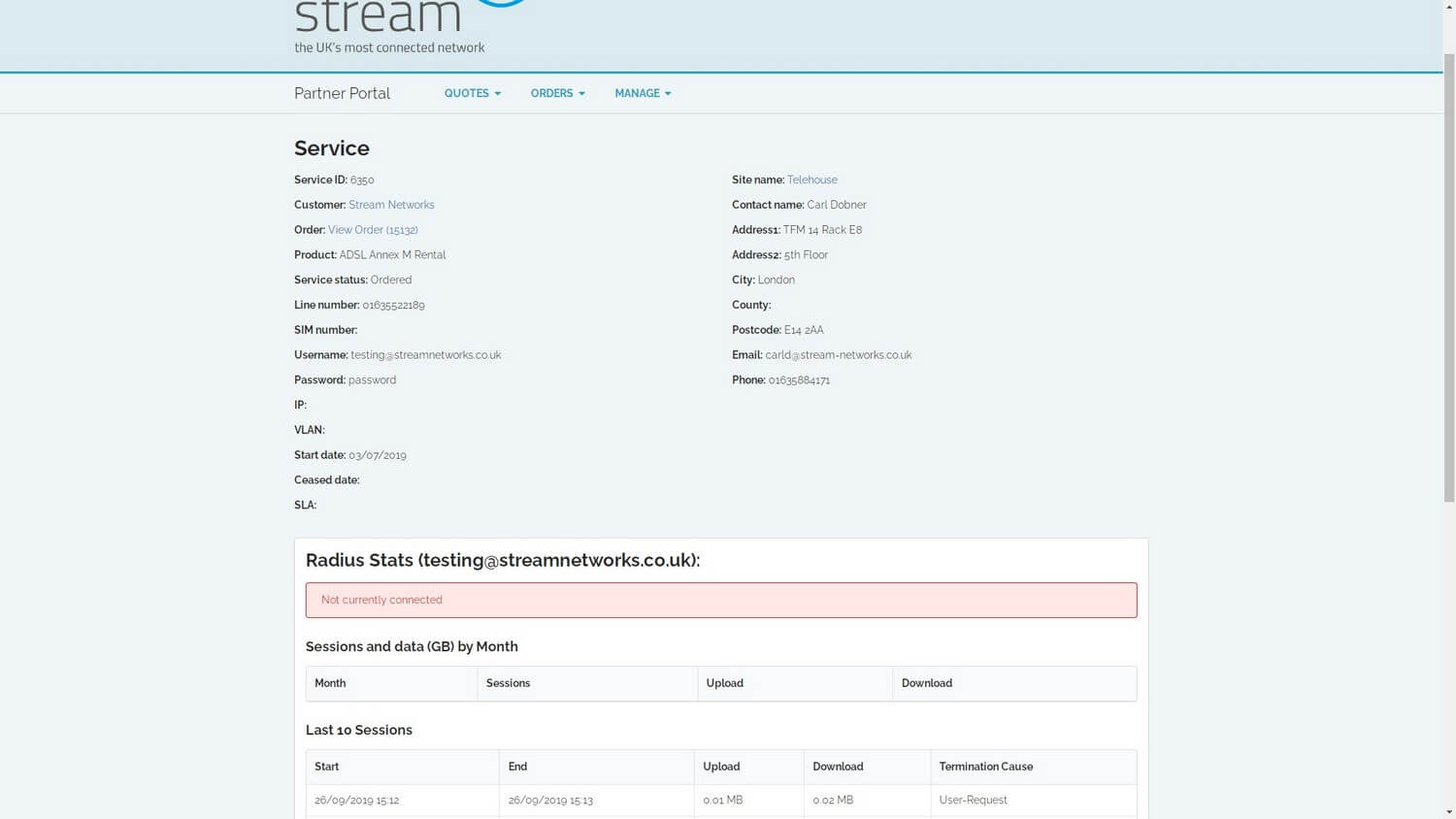 For further help or support please contact the Stream Networks support team on 01635 884171