What is SoGEA?
SOGEA stands for Single Order Generic Ethernet Access. SOGEA is a new service and one of the main broadband data service products supporting the UK's analogue, ISDN and PSTN switch off.

SOGEA future-proofs your business connectivity by delivering a landline and broadband connection as one service where previously you would need to contract to a phone line / landline service as well as a broadband solution.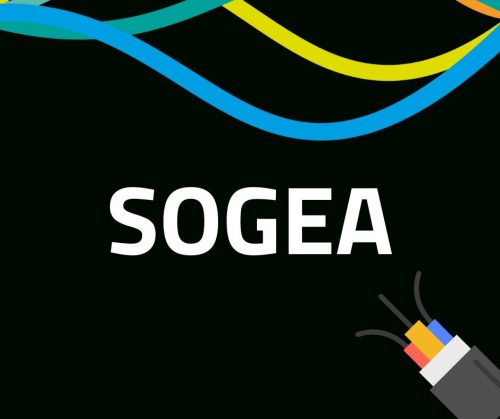 What is the PSTN Switch Off?
In 2017 BT announced plans to switch off the UK's analogue phone network by 2025. The reason for the switch off was the move to new technologies such as full fibre broadband that has enabled voice services to be transmitted digitally and reliably over a broadband line using a VOIP service (Voice Over Internet Protocol). With the development of digital, superfast, reliable connectivity it made sense for BT Openreach to only support and maintain one network rather than a telephone network and a broadband network.
What SOGEA Broadband services are available?
Typically, SOGEA Broadband services are aimed at replacing traditional broadband services that required a traditional phone line (copper line) such as ADSL, FTTC and GFAST technologies.

With new full fibre, FTTP (Fibre to the Premises) broadband services the broadband utilises a fibre optic cable, so there has never been a need for a broadband and separate telephone line to run the service.
What is the difference – SOGEA vs FTTC?

Although FTTC technology uses fibre optic technology for part of the service the connection from the telecoms street cabinet to the customer premises uses a copper phone line / PSTN line and originally required a separate phone line contract before the introduction of SOGEA fibre broadband (SOGEA FTTC). So in a nutshell FTTC needs a separate landline where SOGEA is a single order service.
SOGEA PRICING
How much does SOGEA cost? SOGEA services in general are more cost-effective than the analogue land line and FTTC equivalent service. In fact we are seeing wholesale costs of land lines and FTTC increase as Openreach want to encourage users to move to a digital SOGEA service before the PSTN switch off. Please use our SOGEA availability checker below to check for our latest SOGEA business broadband prices.
What broadband bandwidth does SOGEA support?
The main SOGEA services available today is SOGEA FTTC which supports up to 80 Mbps Download and 20 Mbps upload.
The BT SOGEA ADSL and SOGEA GFAST products are expected to be launched prior to the PSTN network switch off with ADSL supporting up to 24Mbs download, 2.5Mbs upload and GFAST supporting up to 330Mbs download speeds and 50Mbs upload.
SOGEA FAQ's
Is SOGEA cheaper than a traditional broadband line?
Yes SOGEA is supporting the PSTN switch off so is more cost-effective compared to a broadband and phone line package
What does WLR stand for?
WLR stands for Wholesale Line Rental. SOGEA is a standalone replacement product for WLR to support the UK's PSTN switch off
Will I get a phone number with a SOGEA connection?
SOGEA Connections no longer have analogue phone numbers associated with the service. Instead, you will need a new digital telephony service from your service provider
What is the difference between SOGEA and FTTC?
FTTC requires a separate analogue line where SOGEA is a single order service and does not require a land line.
Is SoGEA more reliable than FTTC?
SoGEA is as reliable as FTTC however, as it is a Single Order service it is easier to troubleshoot issues. Previously with an FTTC service the underlying PSTN line could have been the cause of the broadband fault and a fault would have to be logged separately for each element before the service could be fixed causing delays in fix time. With SoGEA only one fault has to be logged with your service provider.
Is FTTC faster than SoGEA?
FTTC and SoGEA provide the same speeds as it uses the same infrastructure providing speeds of up to 80Mbs download and 20Mbs upload depending on your distance from the local telephone street cabinet.
Is SoGEA an Ethernet
SoGEA is a broadband service that runs over Fibre to the Curb technology. It is available as a dial-up technology for small business, with your broadband router authenticating with your ISP using a username and password. It is also available as a non dial-up service terminated with your ISP as a routed connection. Termination from your router to you local area network will be terminated as an Ethernet connection on both options.
Is SoGEA cheaper than FTTC
Yes. BT Openreach are encouraging customers to move from analogue services as part of the UK PSTN switch off scheduled for 2025. As a result SoGEA services are typically 20% cheaper than the analogue equivalent.
Is SoGEA copper of fibre?
SoGEA typically refers to a replacement FTTC service where part of the Internet connection is delivered as fibre from the exchange to the local telephone street cabinet, with copper providing the connectivity from the street cabinet to the customer premises.
Does SoGEA require line rental?
A standard analogue PSTN telephone line is no longer required for a SoGEA service. SoGEA stands for Single Order Generic Ethernet Access so only one order needs to be placed for your broadband connection reducing overall costs.
How is SoGEA Installed?
An Openreach engineer will attend a customer premises and install a new line and Openreach faceplate. They will then connect the line at the street cabinet and local exchange. Your ISP will provide login credentials and in some cases a router to provide end-to-end connectivity.
SoGEA vs FTTP what is the difference?
The term SoGEA in general relates to a single order broadband service that does not require an underlying analogue telephone to run. FTTP stands for Fibre to the Premises and is also classed as a Single Order service as it does not require an analogue or secondary service in order to be provisioned. The difference between SoGEA FTTC and FTTP is that FTTC utilises a copper cable from the street cabinet to the customer premises where FTTP is a fibre optic cable from the local exchange to customer premises.
If you would like further information on the PSTN Switch Off, SOGEA Internet Connections services, business broadband or replacement digital phone systems (Microsoft Teams Phone, Hosted Telephony, 3CX, or SIP) please contact sales on 01635 884170 or by using our contact form.